Looking for a bit of relaxation after Christmas? Come to Rocky Point and enjoy our community by the sea.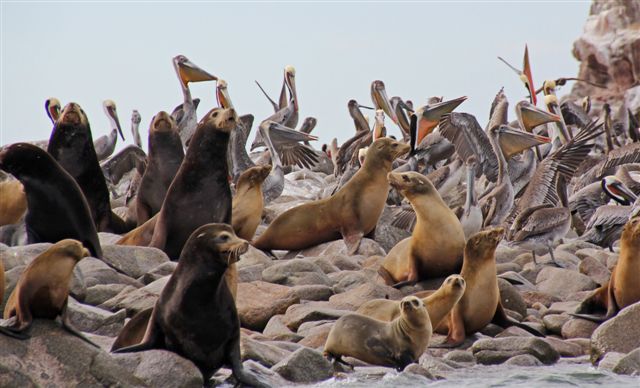 Sunset cruises are awesome this time of year. The sunsets are vibrant andthe sky is a magnificent red. The harbor and city views are excellent andthe margaritas will help you reflect on the year you've had and look forwardto the year ahead.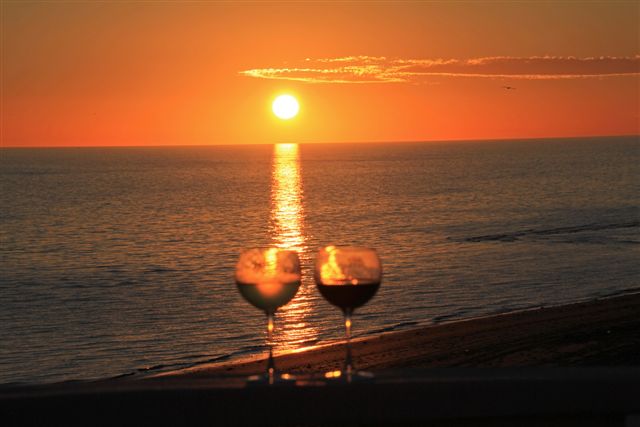 You can go horse back riding on the beach and capture the sunset from adifferent angle. Going for a sunrise walk with a hot latte and seeing howour beach comes awake is always fun for the whole family.

Even the ocean is inviting with a beach toy to float on and some good musicto listen to you can spend an afternoon catching up on memories from 2013.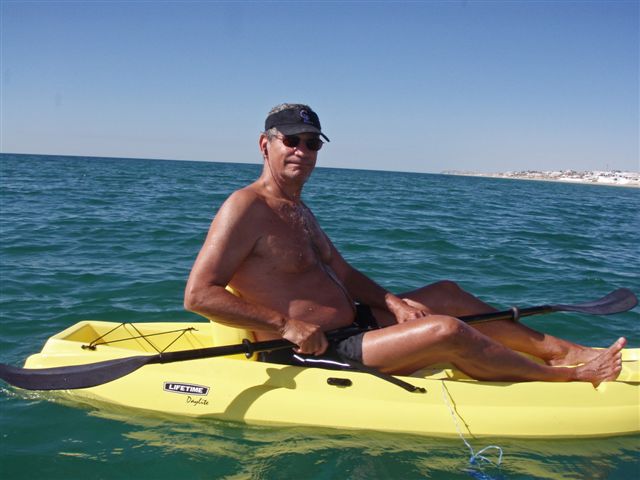 For an incredible view and live music on Friday and Saturday nights, TheLighthouse is waiting for your arrival. Family owned and operated TheLighthouse has a beautiful ambiance on top of the hill in Old Port.

If you like wine try El Tapeo in Las Mar Hotel. The selection is excellentboth by the glass and by the bottle. El Tapeo has live music on Thursday and Saturday starting at about 8:00 PM, and on Friday they have "open mic" and entertainment by Rudolfo. Laura, the owner, is charming and you can evenput a "wine quote" on a board and have it go on one of their walls. ElTapeo is a wonderful addition to Rocky Point's night life.

It's the season for delicious shrimp and a fresh catch of the day everyday.Visit Old Port to purchase your items of choice and cook a holiday seafooddinner while you're in Rocky Point. If you're not in the mood to cook tryEl Conchal for a late lunch. It's on Blvd. Juarez and offers fabulous shrimp tacos, an array of fish dishes and exceptional service.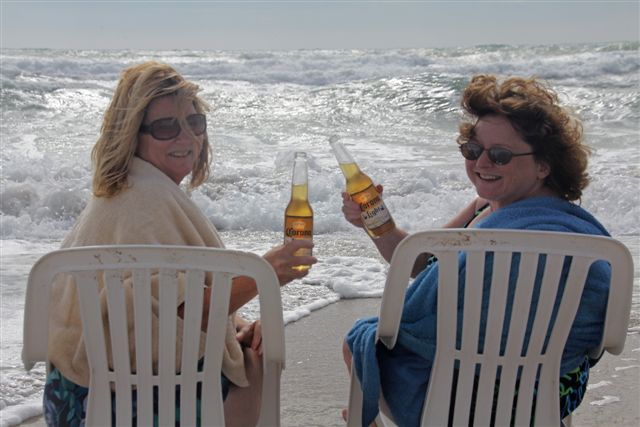 There are many ways you can make a difference in Rocky Point. Is yourcloset too full after all your Christmas gifts? How about a clean out andbring them to Rocky Point. There's an orphanage, 2 Fish Ministry, EscuelaLa Montana a school for handicapped children you can donate what you'retired of and make someone else very happy. You can call me at RE/MAX 602-334-4359 for more information; Judy MacKenzie, Owner/Partner. In the givingwe receive and what better time than during the holidays.

Are you ready for a little dental work to start 2014 off with a glowingsmile? Dr. Ernesto Ibarra on Blvd Freemont is excellent. His assistantMario can be reached at 011 52 638 383 3434 to schedule an appointment. Dr.Ibarra's office is immaculate and I've even come close to falling asleepwhile I have my teeth cleaned. He also offers wonderful teeth whiteningservices.


Rocky Point will continue to grow in 2014. The home port ground breakinghas happened and the convention center will be another added plus to ourcommunity by the sea. Want to hold a corporate retreat in Rocky Point nextyear? It's the perfect location, with various rooms available for yourmeetings, fishing charters to enjoy, excellent golf courses to try andrestaurants ready to cater to your every need.
With pristine beaches offering serenity, solitude and sensational ocean views, Rocky Point is the perfect place to celebrate life! Come during the holidays or come in the New Year. Once you experience all Rocky Point has to offer you'll come back again and again.

Wishing you a memorable holiday season; filled with the warmth of friendship, the love of family and gratitude for today, tomorrow and always.
Judy MacKenzie, home owner in Rocky Point for over 34 years and partner RE/MAX Legacy, Rocky Point, Mexico.