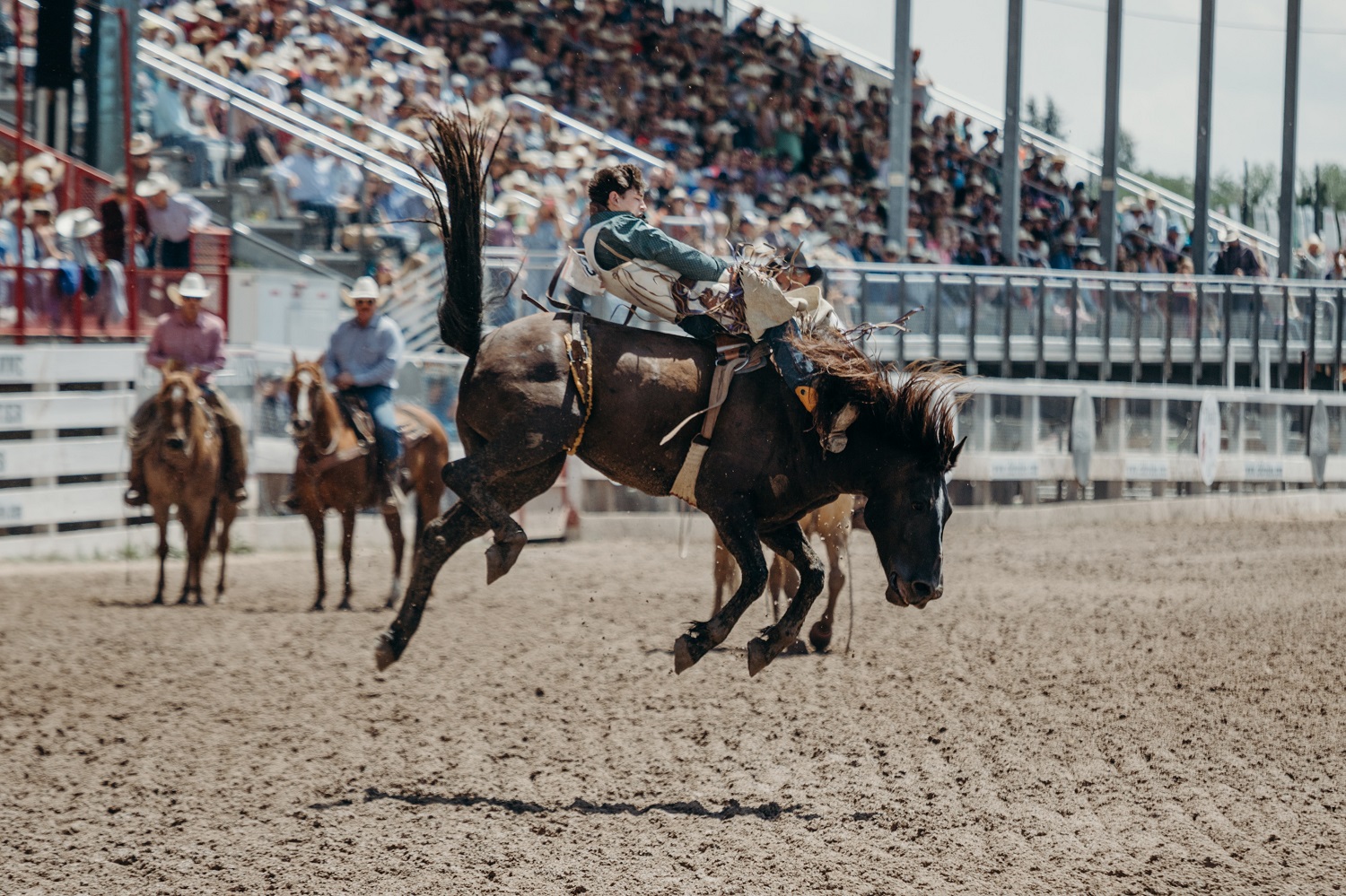 They say everything is bigger in Texas. The number of rodeos across the state adds credence to that famous saying. At last count, 85 rodeos are happening in Texas every year, far more than in any other state.
What can we say; Texans love competition. If they're not attending a Friday night football game, watching an Astros or Rangers game on TV, or checking what the NBA sportsbook predicts for the Spurs and Mavs next season, they're probably gearing up to go to a rodeo. Down here, competition is a way of life.
Unfortunately, even the most ambitious Amarilloan and motivated Mesquitian will have a hard time making it to over seven dozen rodeos in a single season. With this in mind, we decided to narrow the list to less than ten. The following are seven must-see Texas rodeos:
The American Rodeo
After its inaugural year in 2014, the American Rodeo in Arlington quickly took Texas by storm. The competition is a who's-who of the best professional rodeo athletes on the planet. With millions of dollars in prize money at stake, the most famous riders to ever hold the reins and grab the bull rope come to AT&T Stadium looking for fortune. While hopefuls can earn a spot through qualifiers, the top 10 contenders in eight disciplines across the world are personally invited to compete, making it by far one of the most impressive displays of rodeo skill in all of Texas.
Rodeo Austin
A 15-day event that transforms the Travis County Expo Center every March, Rodeo Austin started as a humble stock show back in 1938. Over the past 84 years, Rodeo Austin has evolved into a grand spectacle featuring far more than bucking broncos and brave bull riders. The additional attractions include carnival rides, live concerts, and fair foods and beverages. Operating as a nonprofit throughout the year, Rodeo Austin works to support educational programs across Texas aimed at passing agricultural knowledge on to the next generation.
WRCA World Championship Rodeo
Lasting five days in early November, the WRCA World Championship Rodeo in Amarillo is where you see down-to-earth demonstrations of true ranch hand expertise. Events are designed to replicate real ranch work, giving spectators a window into the world of ranching. With that said, the competition is fierce, and the stakes are high.
Mesquite Championship Rodeo
The town of Mesquite lays claim to being the Rodeo Capital of Texas. While rodeo enthusiasts in other parts of the state may question that title, the 1993 Texas Legislature did designate Mesquite as the official state capital of rodeos. Small compared to other rodeos on the list, the Mesquite Championship Rodeo is nonetheless smoked in history and tradition, drawing thousands of spectators every year.
Fort Worth Stock Show and Rodeo
To describe the Fort Worth Stock Show and Rodeo as a "must-see" is a bit of an understatement. The oldest continuously running livestock show and rodeo is nothing short of legendary. For 23 days, spectators witness thrilling displays of bull riding prowess and horse riding skill. They also enjoy an abundance of carnival entertainment, including tasty treats, superb shopping, and professional music performances.
Houston Livestock Show and Rodeo
One of the "big three" Texas rodeos, the Houston Livestock Show and Rodeo is perhaps the most popular one on the list in terms of attendance and prestige. Millions of people flock to Houston every year to glimpse some of the most incredible rodeo performances and events. You can be sure every one of the 65,000 seats in NRG Stadium will be filled during the final stretch of the competition.
San Antonio Stock Show and Rodeo
Last but not least, the San Antonio Stock Show and Rodeo is arguably the most competitive rodeo in Texas. That's because it's one of the top PRCA rodeos in the country, showcasing the talents of the best rodeo athletes in the world, vying for a spot in the national finals. The rodeo is second only to Spurs basketball in terms of San Antonio sports popularity, making it a source of pride as well as a beacon of entertainment.
With over 80 rodeos happening across Texas every year, it can be difficult to decide which ones to attend. While they're all fantastic displays of athleticism and agricultural splendor, a few at the top consistently rank as the best and most exciting.