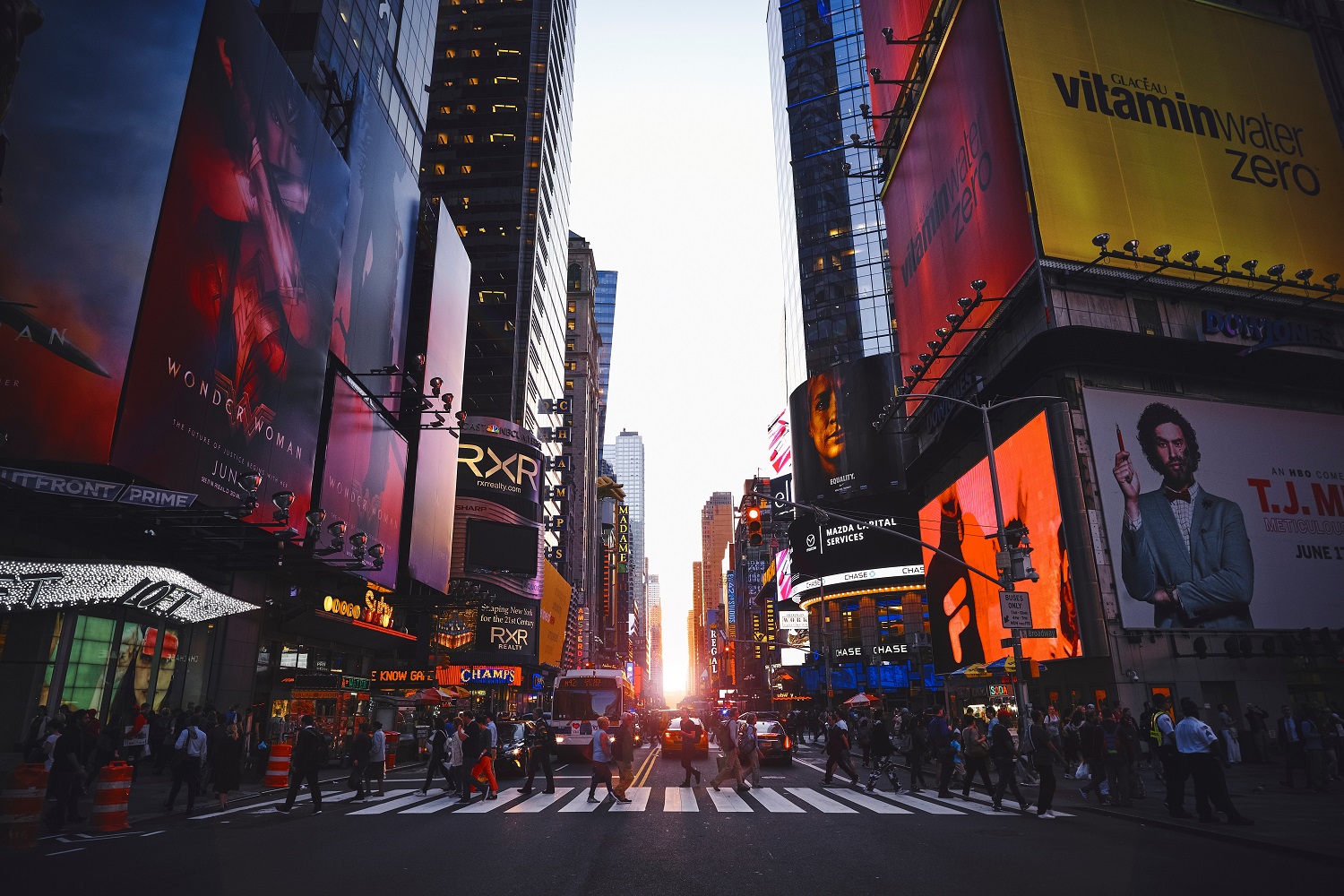 In a word, yes! If you've visited New York City, you know it's like a whole different planet replete with stellar enticements, entertainment and adventure. And if you've not been there, maybe you're swept up by the romanticism of the Big Apple from shows like Sex and the City. In either case, perhaps you're wondering about the hubbub surrounding NYC. To be sure, there's no place on earth like New York City. So, if you're thinking about visiting or living in NYC, then here are a few things to inspire you further.
Dive Into Diversity and the Rich History in NYC
Did you know that the Big Apple was the capital of the United States before Washington, D.C.? America's first president, George Washington, declared NYC as the nation's first capital after the constitution was ratified in 1788 and dubbed a spot on Wall Street as government headquarters after his inauguration in 1789. You might also be interested to know that NYCs Federal Reserve Bank stores over $90 billion in gold, making it the largest gold reserve in the world.
What's more, New York City is home to 8 million people. That means 1 in almost 40 Americans call the city their home. With a history reaching back to America's forefathers, and the city serving as a melting pot for a myriad of cultures and ethnicities, there is no end to diversity and history in NYC for you to enjoy.
Art, Fashion and Class
If you love style, then New York City is the epicenter of aesthetics. With almost 1500 art galleries and over 80 museums featuring breathtaking works of art, NYC rivals most cities in the world with its sublime style and art scene.
Hit the Guggenheim, which is a work of art in and of itself, as it was designed by the legendary designer and architect, Frank Lloyd Wright. Or check out the MoMa (Museum of Modern Art) for an emotional viewing of Van Gogh's Starry Night and mosey further into the museum to take in a mind-boggling array of stimulating sculptures and contemporary artwork. NYC is a treasure trove of glimmering delights for art-loving novices and connoisseurs alike.
If your artful fix leans more towards the fashion world, then you can't find a better place to live or visit than NYC. The city is a host to the world's largest fashion shows, including the renowned twice-annual Fashion Week which is a magnet for international designers and showcases the hottest fashion trends that will bedazzle any fashionista.
Let's Talk Food
A few words of advice when it comes to the NYC food scene: Prepare to drool. Considering this big, bountiful city is home to a dizzying array of cultures speaking over 800 languages, there is no end to delectable edibles that will surely crush your every craving.
In fact, head out to Lombardi's, the oldest pizzeria in America established in 1905 in Little Italy, and sample a slice of authentic NY-style pie. Or, you simply must tuck in at the historical Delmonico's, where they've been serving up classic fine dining in NYC since 1837 and sample their succulent prime rib steaks.
And don't forget to pick up fresh bagels, kosher eats, and delish deli bites at Zabar's, an NYC favorite for over 80 years. Not only is Zabar's on Broadway a mecca for specialized groceries, but they also serve up serious fresh nosh every day. Their boeuf bourguignon pot pie will make you swoon, and Zabar's eggy, fluffy quiches are so delicious, they will make any foodie shed a tear.
And speaking of delicatessens, don't even get us started on Katz's on the corner of Ludlow St. They've been serving up the meanest pastrami on rye that has been making every deli lover's food dreams come true since 1888.
To be clear, NYC is undeniably the best food metropolis. From Thai to Cajun, Italian to Irish fares, you will go wild over the cacophony of flavors and food varieties NYC serves up every day with pride.
Convenient Living
With taxis, on-demand drivers, impressive public transportation systems and almost everything you need within walking distance, NYC is arguably one of the most convenient cities to live in or visit. But just know, there is a price to pay for the conveniences and magic NYC offers – it can be expensive. Prepare about 40% of your income to afford the median monthly rental cost in NYC.
But don't let the cost hinder you from thinking about a long-term visit or living in the Big Apple. Instead, consider all the amenities you get with your investment. For instance, many areas in the city are becoming increasingly more gentrified and pre-war building renovations are offering far more perks to residents than offered in the past. This means residential buildings are beginning to offer the benefits of home care services, doorman services, and a level of luxuries you'd be hard-pressed to find anywhere else.
You've Got to Live It to Believe It
In short, there is no place like New York City. You simply have to taste, see, submerge and live it in order to truly believe how incredibly spectacular the Big Apple is. With its rich diversity, colorful cultures, and incredible variety, you are bound to find something in NYC that tugs at your heartstrings.