Page 1 of 7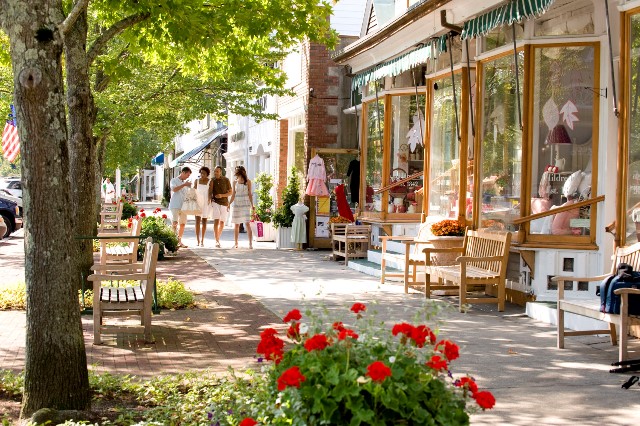 photo courtesy: Long Island CVB
New York: dream or reality?
Both, of course, especially for those who have enjoyed its multifarious culinary excellences.
Every block is a new experience, a new world, a celebration as much of diverse food as the ethnic diversity of America. Each of the five boroughs is a food adventure as is Long Island, from the bridges and tunnels out of the city to the fabulous Hamptons.
Of course Manhattan, originally the home of the Lenape Native Americans before Verrazano and succeeding ships arrived, has you-name-it everything: French, Indian, Italian (Amarone was started by Chef Marcellino Verzino in 1997 before his current Marcellino's in Scottsdale) Hungarian, Thai and Chinese, tapas. Eat at 100 stories in the heavens or looking at heavenly Central Park: a world-class menu of choices.
In Brooklyn, at Brighton Beach, there are outstanding Russian restaurants, and in the old home of the Dodgers, there are a lot of Chinese establishments in Sunset Park, while Astoria in Queens has many fine Greek restaurants, such as Bahari, and Indian and Australian, if you go down under to The Thirsty Koala. And, the Bronx, home of Yankee Stadium, combines great neighborhood restaurants and cultural attractions, all within walking distance of the train from Manhattan. 
Italian restaurants are common throughout Staten Island because of its large Italian population, but you can also find great Sri Lankan cuisine in Staten Island's Tompkinsville.
Long Island is the most agriculturally rich area, although not one of the boroughs. "The prevailing theme on Long Island is not just 'from-farm-to-table,' but 'from-farm-and-vineyard-and-sea-to-table,'" says Kristen Matejka, director of marketing and communications for the Long Island Convention & Visitors Bureau and Sports Commission in Hauppauge.
"We believe we have the perfect trifecta in that we have an abundance of fresh and often unique produce and livestock; a thriving wine country featuring over three dozen wineries; and of course amazing local seafood including Peconic Bay scallops and Blue Point oysters."
"In New York City, you can taste your way around the world and you don't have to go far to do so," says Sean Altberger, a Staten Island resident who is the coordinator, Global Communications, for NYC & Company, the marketing, tourism and partnership organization for the city of New York, in Manhattan.
"You can find everything from Italian to Sri Lankan cuisine –– all within a short subway or ferry ride away."