Page 2 of 6
History in the Making
For Annie Whipple, 68, volunteering at the FBR Open runs in the family. It was Whipple's mother, Margaret Krentz, who, in 1972 took over managing the walking scorers that followed each pairing at the Phoenix Country Club."At that time, they scored everything on paper," recalls Whipple, who resides in Rathdrum, Idaho and makes her way to Scottsdale each year to coordinate scorers at the tournament.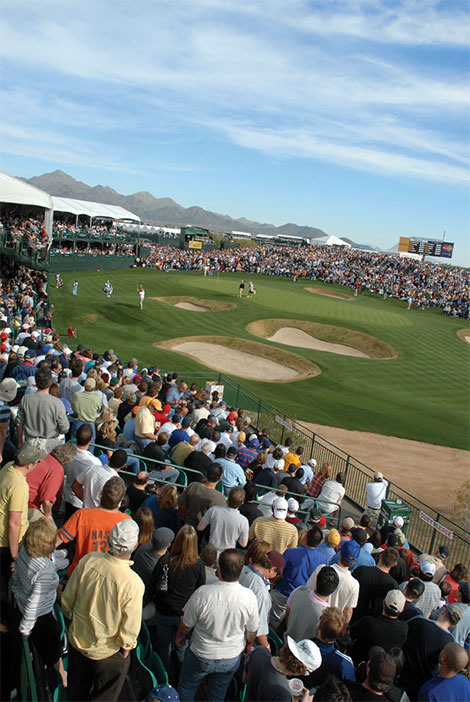 While her current pool of 100 volunteer scorers is now made up of about 60 percent men and 40 percent women, Whipple says the coed scenario wasn't always so. "It used to be that it was all ladies that scored," Whipple says. "The gals had to wear dresses with ribbon sashes similar to one Miss America would wear that said Phoenix Open on them. It was my mother, who in the 1980's, talked to the Thunderbirds and got the ladies to wear slacks."
In 2000, the tournament jumped on the tech wave sweeping the Tour, adopting the handheld scoring system on Palm devices. Whipple's mother, who was 80 years old at the time, turned over her duties to her daughter to better manage the new technology. Already an experienced scorer in her own right, having begun scoring in 1990, Whipple now has nearly two decades of experience and has scored for some of the game's elite including Tiger Woods, Payne Stewart, Phil Mickelson and Ben Crenshaw.
Favorite Tournament Viewing Location:
"A lot of people like number 16," Whipple says. "As a walking scorer, walking through that tunnel to 16 and seeing all the people and the noise is just awesome."