Page 2 of 3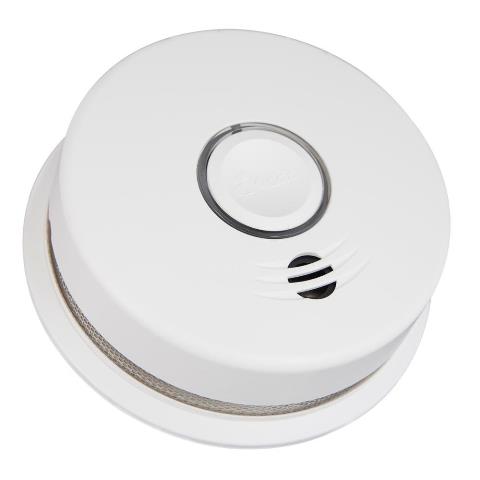 Only 25 percent of consumers are aware of the recommendation to replace smoke alarms every 10years, according to research conducted by The Home Depot Consumer Insights team. After 10 years the sensors inside the alarms simply wear down, and even if the alarm still chirps when you test it or replace the battery, the sensors may be compromised.
When updating to the latest technology, consider an alarm that detects both fire and carbon monoxide dangers. The Centers for Disease Control & Prevention found that each year, more than 400 Americans die from unintentional CO poisoning not linked to fires, more than 20,000 visit the emergency room, and more than 4,000 are hospitalized.
Kidde has created the best interconnected, combination alarm on the market, the only alarm that's Red Cross-certified. The new Kidde Worry-Free Wireless Combination Alarm (pictured) talks to all the alarms throughout the house with easy installation – no need to hard wire. So if there is a fire in the basement, you'll be notified in the bedroom right away. It also allows you to install one alarm for two risks, with voice alerts that tell you exactly if the danger is fire or carbon monoxide. And your home is protected even when you aren't there with capability for push notifications to your phone. All of these features in one alarm are only available at The Home Depot.