Page 3 of 3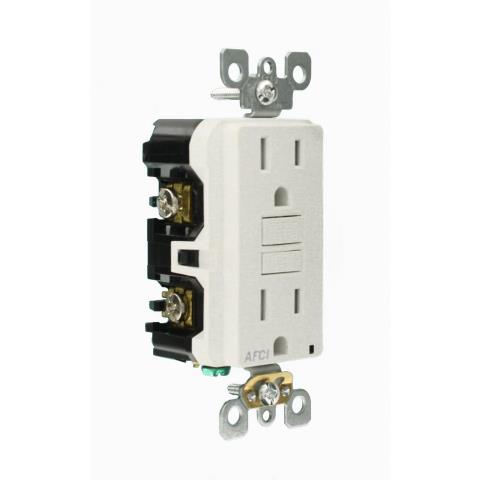 Along with alarms, fire extinguishers are essential in the home. Portable fire extinguishers put out a fire 94 percent of the time they are used, according to the Fire Equipment Manufacturer's Association. This typically takes place within the first two minutes of the fire, so it's important to know how to use a fire extinguisher properly. Organizations like the NFPA recommend the P.A.S.S. technique:
PULL the pin.
AIM low and point the nozzle at the base of the fire.
SQUEEZE the handle to release the extinguishing agent.
SWEEP from side to side at the base of the fire until it's out.
The final piece of equipment to check in a home are your electrical outlets. A technology called arc fault circuit interrupter (AFCI) is designed to detect potentially hazardous arc-faults that can start fires. Arc-faults can occur anywhere in the home's electrical system, usually from damaged cords or wires. Products like the Leviton SmartlockPro Outlet AFCI Receptacle (pictured) detect the faults and interrupts the power. AFCI outlets are now required by the National Electrical Code in many areas of the home, so contact your electrician if you are unsure about the wiring in your residence, especially if it is an older house.