Page 2 of 4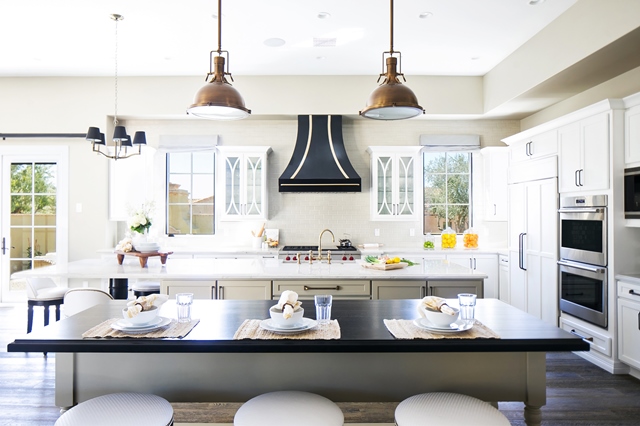 How did you get started in the design/build industry? I started working in the trades to make extra money during the summers in high school and college. Funny enough, though, I was studying pre-med my first three years of college but was talked out of medicine by my uncle and aunt who are both anesthesiologists. After that, I transitioned into a Business Management degree and I had a real interest in the building industry. Once I graduated, I started building and remodeling homes in Newport Beach, Calif. After several years in Newport, I met my wife who was also from Arizona and we decided to move back in 2007 to Scottsdale to be closer to family. Once back in Scottsdale, I was fortunate enough to find some great people to work with and build the business. We also worked with some great clients who ended up being our biggest cheerleaders and really growing our business.
What is your favorite project in Arizona? This is a question I get a lot, and I always find it tough to answer because most of the time the current projects we are working with clients with come up. However, when I start thinking about all the past projects we have completed, it becomes a mess of picking from around eight to 10 of them. It's tough because it's not usually the actual house I think about when I think of my favorite project but more of the relationship with the client and how much fun it was to work together. But--if you're forcing me to pick one--it would be a house we did in Mirabel for Kim Scodro Interiors. We had a blast doing it and could not have asked for a better client and team!
What inspires you and your work? I am always inspired with projects that have big challenges or that are doing innovative things. As well as when we can put together a talented team from sub-contractors to interior designers and create something that our clients desire but might not be able to picture it themselves.