Page 1 of 9
Putting together a V-Day soiree or romantic dinner can be effortless with these DIY projects. Sweeten up the mood of your get-together by adding tasteful centerpieces to your table. Learn how to make your own Valentine's Day décor here.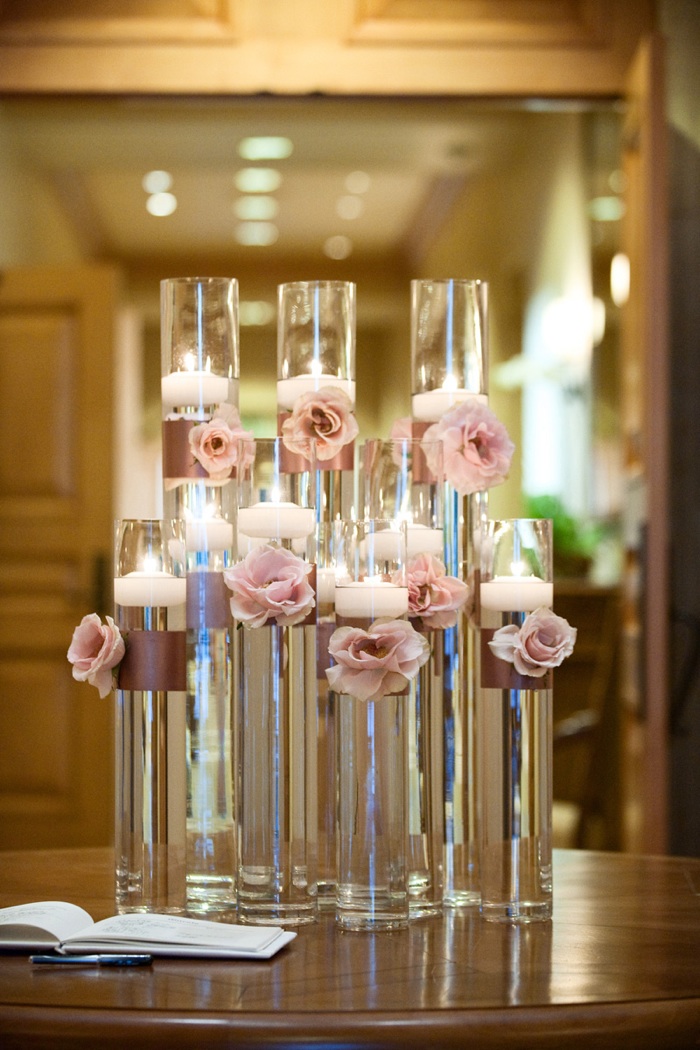 Vintage Floating Candles
Vintage ribbon wrapped around a slender vase with delicate flowers illuminates the room with a feminine charm. Add dimension to your décor by using a variety of different vase heights. Floating candles add a soft light and romantic feel to the grouping.
Source: Wedding Girl