Page 3 of 4
The North Scottsdale area is reaping the benefts of the end of the Great Recession, evidenced not only by the diverse residents leasing upscale apartments, but also planned major developments like One Scottsdale, bringing an anticipated three million square feet of commercial space, thousands of new jobs and residents to the area. And those residents will command the kind of fexibility and resortstyle lifestyle Sainsbury fnds he has now, living and working from home in a high-rise oasis amidst gorgeous desert landscapes.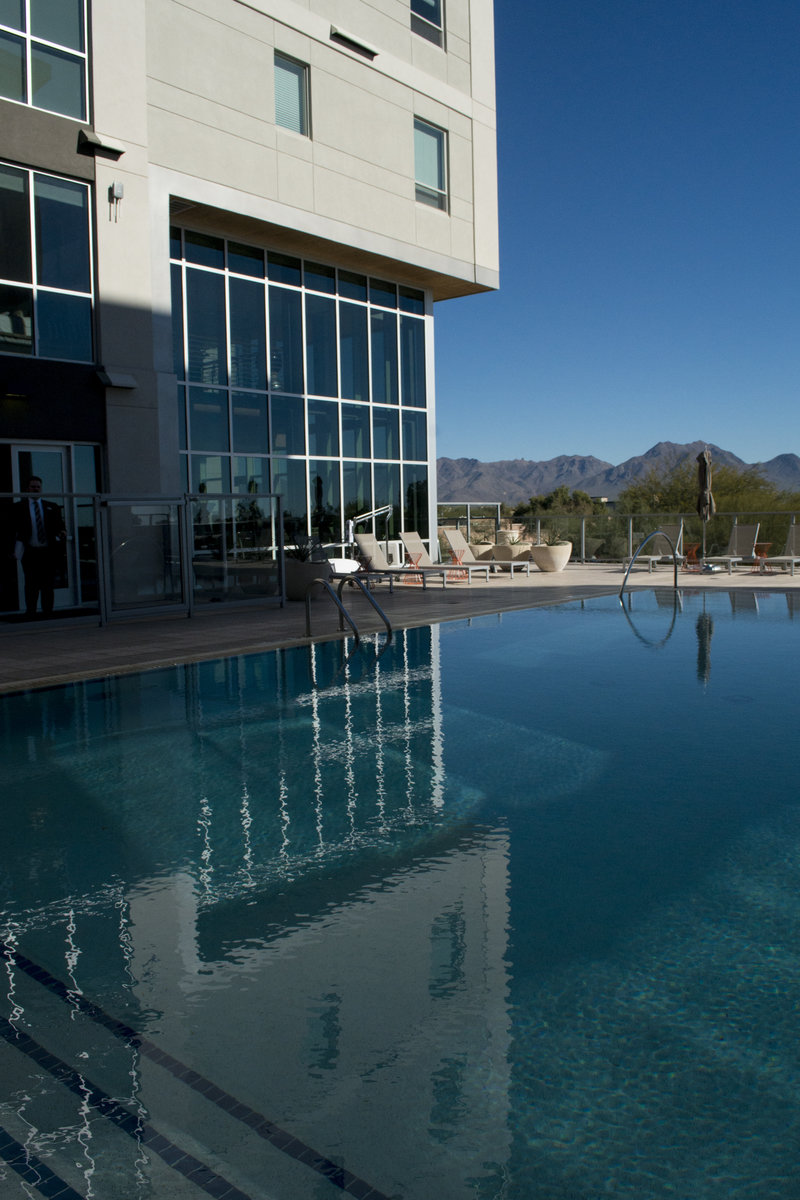 Crescent, Mark-Taylor
He had his eye on Crescent Scottsdale Quarter when the project was announced and he was still living in Charlotte. When his job brought him to Scottsdale, he was frst on the move-in list. "It was the frst place that popped into my mind," he says.
The fexibility and carefree aspect of apartment living are major selling points for people like Sainsbury, who travels frequently to Southern California and Las Vegas for his work in the pharmaceutical industry. But there's also another important facet he points out: an immediate sense of community that is easier to grow than when owning a home. "I meet so many people just walking out to my car in the parking garage!" he says.