Page 1 of 3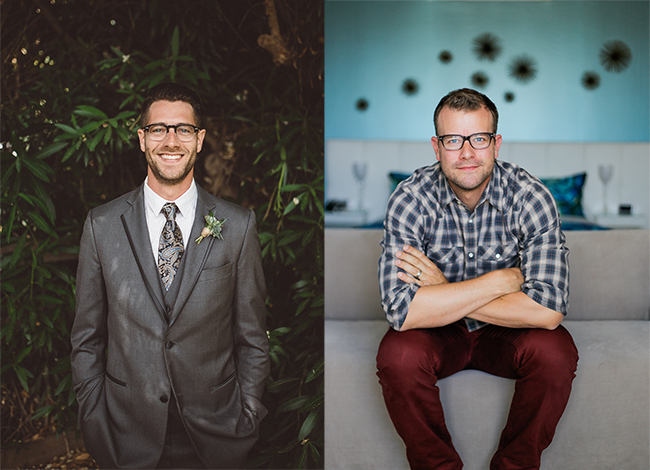 With Father's Day around the corner, we here at AZ Foothills have been thinking a lot about the importance and significance of a dad. Be it your birth-given father or a supportive, father-figure in your life, it's hard to say where we'd be without them. For many of you, your dad was the first one to teach you how to ride a bike or throw a baseball. He pushed you to be your best, supported you in all your endeavors, and maybe even bought you your first beer when you turned 21.
We all have special memories with our dads, and despite any gift we give them or cards we send them, we could never begin to explain the tremendous impact they've had on our lives. If we made a list of all that we were grateful for from them, we'd be here 'till the apocalypse.
To celebrate Father's Day this year around, we're asking two new, first-time fathers from the Valley about their experiences raising children. Get the tissues, readers. Their responses are heart warming and could probably make the Grinch's heart grow two sizes too big.
Jason Adler (left) and Joe Diggs (right) are both operations directors for Triyar Entertainment Group, a Scottsdale company that owns and operates several bars and nightclubs in Old Town. Diggs is a new father to seven-month-old daughter Isla and Adler an even newer father to two-month-old Gwen.
According to Diggs, he and Adler work a 55+ hour workweek to ensure events and promotions run smoothly at all locations. Diggs heads the W Scottsdale and Dakota, an upscale, high-volume bar and restaurant, and Adler leads Maya Day + Night Club and Triyar's newest concept, The District. Between working far-from-average hours in the entertainment industry and raising newborn babies, the two are tremendously busy and said they are still working on striking that perfect balance.
They are exemplary modern dads, working hard to provide for their families, and have a surprising amount of wisdom from their short time periods as fathers. They deserve major kudos for their efforts and success.
AFM: How do you balance working and being a dad?
Diggs: A lot of times you work six or seven days a week, but you are working when the baby's sleeping. While my schedule is probably more hours (than others'), there's a little bit of flexibility. I get a lot of alone time with (Isla) in the morning. I try to work my schedule or whatever events we have, around Isla. She has swim class every Monday, so I make sure I'm there for that, (and) I try to get in an early pattern of not missing doctors appointments or (any) kind of events that she's going to, and I'm there for bath time pretty much every night.
Adler: It's pretty new to me. I actually did take some work off right when the baby was born, which was great. So it's something I'm adjusting to now. Usually when I get (home) at nighttime, the baby's just getting up. I'll take the baby and put her back down while the wife gets some sleep. Then, throughout the day, my wife will bring her over to one of our properties or to my office to let me see her a little bit, and most of the time, Sunday through Wednesday nights, I'm at home and I get to spend the quality time I need to with both of them.