Page 2 of 3
Teen Future Face of Foothills winner: Samantha Lewter, 16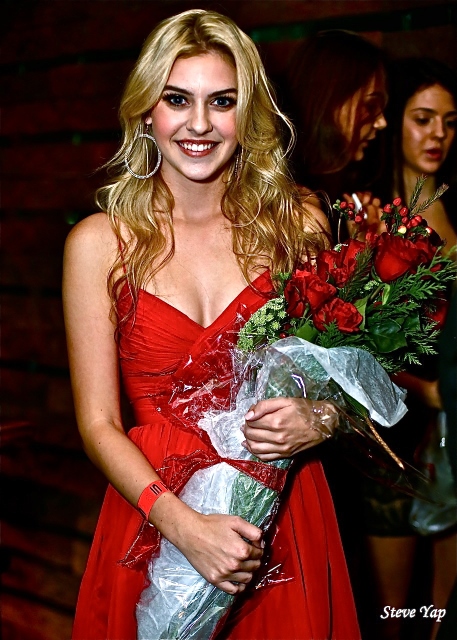 Photo by Stephen Yap
AFM: How did it feel to hear your name called as the winner of Teen Future Face of Foothills?
SL: It was so unbelievably amazing! I wasn't expecting it and I'm so grateful that they chose me.
AFM: What made you enter the FOF competition?
SL: Laura Willert is the one who told me about it, how ironic huh?! We were at a job together for FORD and somehow it was brought up and she told me she won last year and that I should try it out! I decided it would be a fun opportunity for me even if I didn't win just to have a good time and meet new people.
AFM: How was the competition process for you?
SL: The voting portion was difficult trying to keep up with everyone. The interview was nerve-wracking. I was so nervous but it ended up being a lot of fun and different than I expected and I loved it! The night of the reveals I had almost forgot it was a competition because I had a blast talking and hanging out with all of the other girls!
AFM: What are you looking forward to most now that you are the Teen Future Face of Foothills? 
SL: Im looking forward to new opportunities, living up to the expectations of Arizona Foothills, and getting to know everyone involved with the magazine.
AFM: Do you have plans to enter again in the future to be the Face of Foothills? 
SL: I will definitely enter In 2 years in hopes of becoming the Face of Foothills! I cant wait for Laura to rock it out this year!