Page 2 of 2
Tip #3:  Exercise.
No surprise here.  However, Conner says the big celebrity trick of the trade is mixing things up.
"Create an exciting workout plan," said Conner.
Yes, she suggests adding variety to working out, frequenting exercise techniques like Zumba, spinning, or Pilates.
Another rule of thumb, use sweating as stress management.  Conner suggests doing Yoga—giving your mind and body and blissful break from everyday concerns.
And drag your boy to the gym!  In addition to fine abs and a tight bod, Conner says men who regularly workout have a 39% less chance of having a heart-attack.
Tip #4:  hydrate.
You know we need an extra dose of water living in the desert, so Conner suggests us Valley gals and guys to down more than eight glasses a day.
"Water helps flush out toxins."
Besides these tips, Conner says practice the celebrity style of staying young--invest in yourself.
Admit it--a little Botox here or there never hurt anyone and neither does a sporadic massage, facial or surgical treatment.
Indulge and live life the fullest.  Conner says those that have fun tend to live the ageless good life.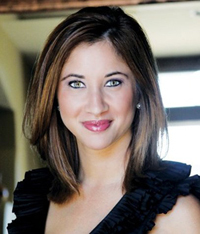 Click here to Like Nadine on Facebook