Page 6 of 6
Snack Stadium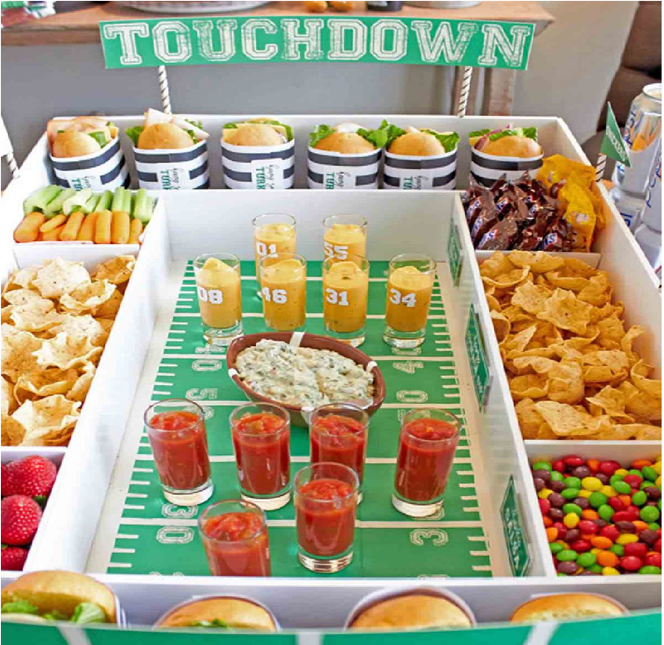 This craft is actually be easier than it might seem, and is a cute way to organize game-day grub.
Items:
Poster board (thick)
Football table cover
Glue
1.) Place the football table cover where you want the snacks to be.
2.) Form a rectangle with four pieces of poster board and use strong enough glue to keep them together.
3.) Create a mini rectangle for the middle with four smaller pieces of poster board.
4.) Place small pieces of poster board between the main and mini rectangle to create sections wherever you'd like.
5.) Put snacks where you'd like.
Courtesy of: https://amyspartyideas.com/2016/01/build-your-own-snack-stadium-and-free-game-day-printables/