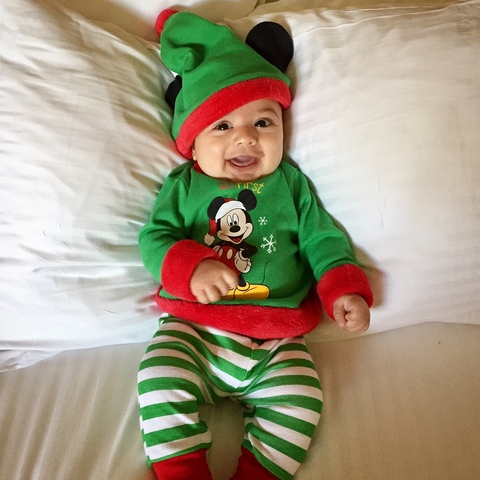 Tradition. That's our religion. Instilling in our kids the beauty of the season, the magic of believing and the value of family. To us, that's what makes this the most wonderful time of the year.
That's why making memories is the most precious gift we can give our kids, and ourselves.
We all have our "things" we do every year. See Santa. Bake Christmas cookies. Light the menorah. Decorate the tree. But there's something special in doing an annual getaway- one that's a mere 10 minutes from our house.
I'm sure you've heard about Christmas at the Princess at the Fairmont in Scottsdale. It's amazing- really, the only word I can use to describe the experience. Instead of detailing our family's weekend at the Fairmont, I've consulted my true reviewers: my kids. Nicholas (4 years old) and Zachary (2 years old) actually helped me compile 10 reasons Christmas at the Princess should become your annual tradition. If this doesn't convince you, I don't know what will.
1. You can write letters to Santa.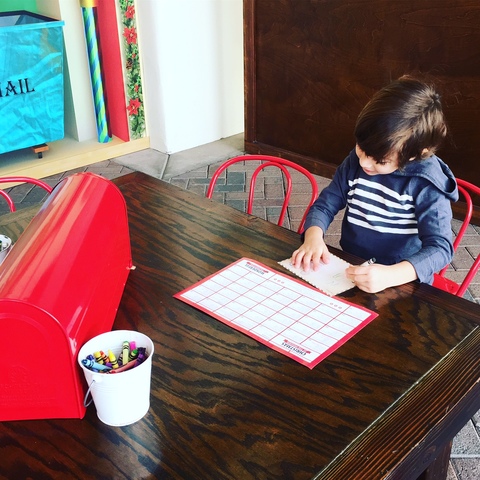 The kids did this for an hour. Seriously. Directly outside Santa's Secret Headquarters, enter Santa's mailroom, giving kids a chance to write their wishes to the big man himself. The area, decorated to perfection and equipped with postcards, crayons and mailboxes, gives your children a chance to exercise their belief in the magic of Christmas. My boys wrote letters for themselves, for me, their dad, and their cousins. It even gave my eldest a chance to practice his writing skills.
2. Choo Choos and Neigh-Neighs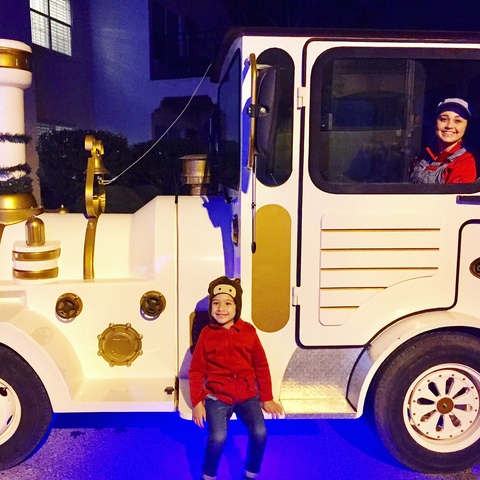 This comes directly from my 2-year old we affectionally call Zaza. Zaza is OBSESSED with trains and horses- every other phrase out of his mouth is: choo choos and neigh neighs. Well, the Princess over delivered his wishes. The Princess Express Train allows you to enjoy more than 4.5 million LED light displays including Peter Pan, The Grinch, swans floating on the water, skating penguins and more. And the best part- the train's conductor let both my kiddos ride upfront! They were in heaven, ringing the train's whistle and pretending to drive. And then we rode the neigh-neighs, a festive carrousel in the heart of the property's S'mores Land- an area that keeps everyone a kid (even parents, too). Along with the Christmas Carousel, check out Frosty's Ferris Wheel, the four-lane Polar Glide Ice Slide, and more!
3. The food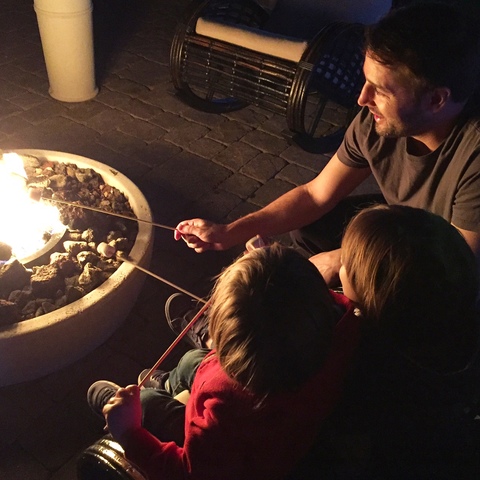 My kids are terrible eaters, so on vacation, we let them indulge in whatever they want. And so, thanks to our Gold Lounge access, every morning consisted of Fruit Loops. I highly recommend staying at the resort to maximize your experience and fulfill all Christmas activities, and when you do stay, opt for a Fairmont Gold upgrade. It's WELL WORTH IT. The breakfast is amazing- French Toast, Eggs, Granola...and Fruit Loops. There are also afternoon appetizers, desserts and drinks! And speaking of food, bring or buy your s'mores gear! There are plenty of fire pits allowing for roasting marshmallows.
4. Chillaxing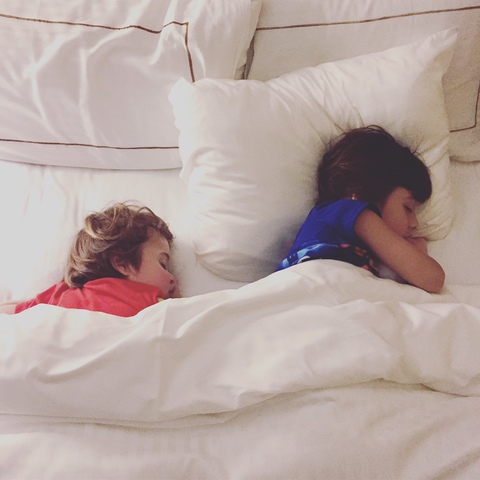 OK, I'll admit- this one comes directly from me. The rooms are awesome. Spacious. Comfortable. And easily accommodating to our now big family of five. Ours had a view and balcony. Two beds. A crib. Plush comforters. So cozy, in fact, that the boys slept in PAST 9am!! Surely, they were exhausted from all the activities, but our staycation truly felt like a vacation.
5. The Dancing Tree and Characters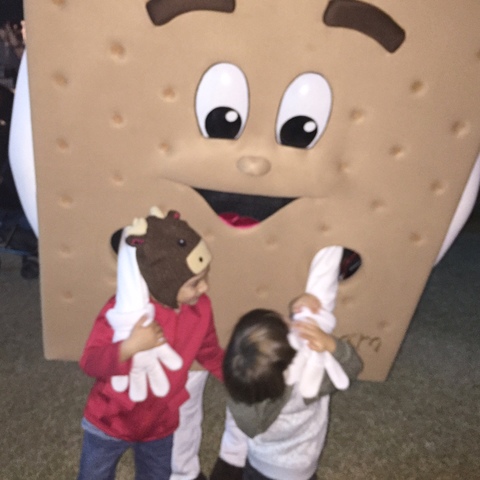 Music- my most favorite part of the holidays. My boys danced the night away amidst the Princess's nightly five-minute, one-of-a-kind HD video show projected against the resort's facade. The resort's Christmas tree has 70,000 LED lights that twinkle and dance to 17 classic holiday songs in the Enchanted Plaza. It will warm your soul and your heart- especially watching your little ones truly feel the magic. This, in addition to the many holiday "friends" that visit the Princess from the North Pole. Meet Graham, Shivers, Selfie Elfie and Peppermint Penguin as you stroll through the property. They became my boys' BFFs.
6. The ice rink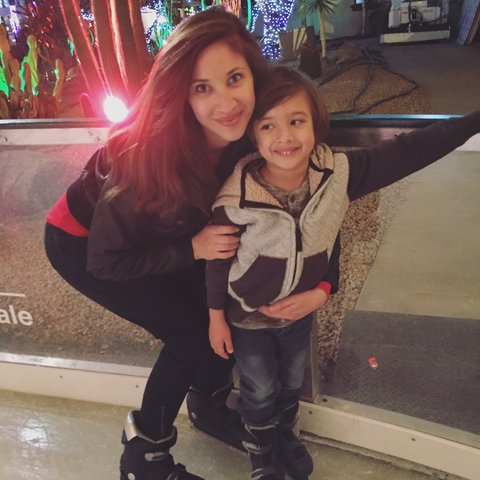 This was one of the most memorable parts of the weekend- just me and my eldest circling the property's 6,000 sq. ft. Desert Ice Skating Rink. Sure, my 4-year-old was wobbly, and sure, we went slow, but we did so hand-in-hand, giggling and smiling. We had a delightful time rounding the rink under the starry night sky, along with magical rink-side snowfalls.
7. Taking a break from the kiddos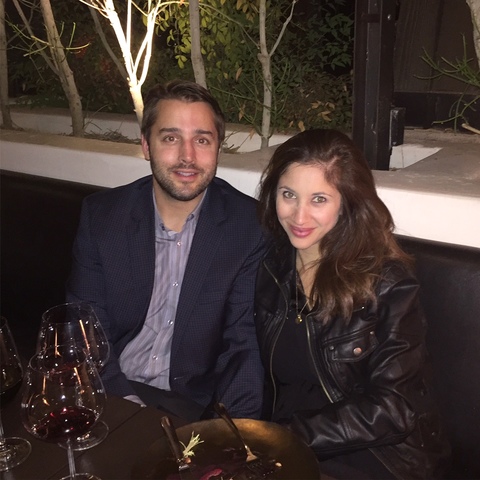 Grandma came along for our Princess getaway, gifting the hubby and I some much needed one-on-one time. After the kids went to bed, we snuck out for a late drinks and a dinner. Finally feeling like a wife rather than mom, we cuddled at the outside bar admiring the sparkling decorations and indulging in a late night dinner at Bourbon Steak, the hotel's esteemed steakhouse. I even wore heels.
8. Daytime Activities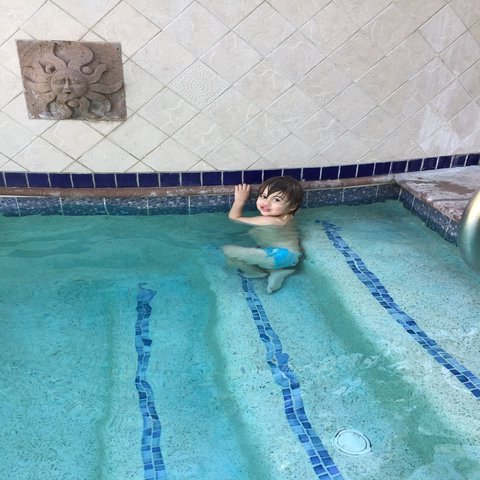 As I said, stay for a night or two. There is plenty to do. There are lovely paths throughout the property- we strolled and stopped every other second for my Zaza to talk to the ducks. We even- believe it or not- got in the pool (thank you, Arizona weather Gods), but ended up relaxing in the hot tub. The resort has six amazing pools (with waterslides and splash pads), generously heated for an overly warm winter. Just remember to bring your in-room robes...it's chilly when you get out!
9. Family bonding
I mentioned that my mom joined us for the weekend, flying in from California. She had the chance to experience the magic with her grandsons, memories they'll cherish- and she'll cherish- forever. There's really nothing like watching your kids light up, smile, and sincerely be in awe of the season. Christmas at the Princess is really the most perfect place to feel the spirit of the holidays and bond with the people you love best.
10. Meeting Santa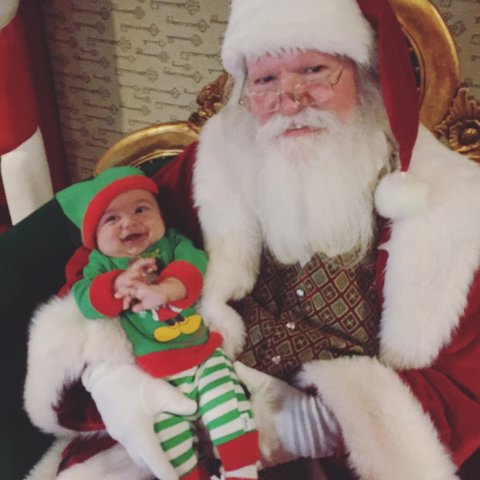 Probably the best Santa in town, your family can join Santa inside his Secret Headquarters where the young and young-at-heart can have family photos taken with Kris Kringle himself while meeting a few of his favorite friends along the way. Stop by and meet Jolly Ol' Saint Nick every night through December 24, 2017. Photo packages available for purchase, but meeting him is free. In addition to our regular nighttime hours, pisc are available every Friday, Saturday, and Sunday through December 24th from 10 am to 2 pm.
To learn more, click here.
Nadine Bubeck is a TV personality, fashion designer, author, blogger, and Scottsdale-based blessed boy mom.