Rachel Roland is a mom on a mission - exploring the Valley with her two little companions in search of the best restaurants, attractions, and products for you and your children. See what she has in store for your family today!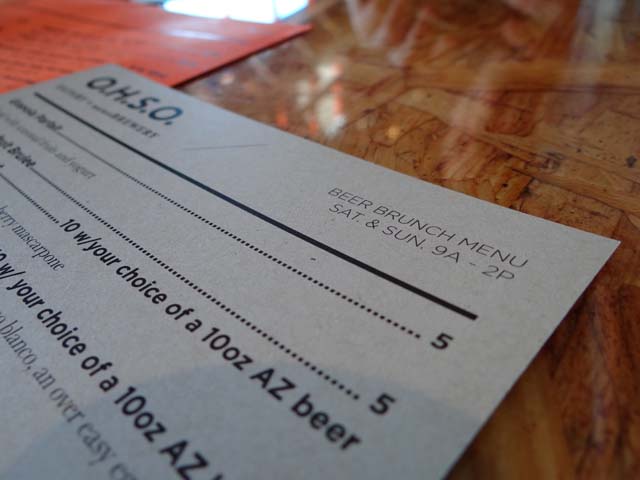 I know what you're thinking - beer brunch, Rachel? With kids? And I'm saying - YES! We first spotted O.H.S.O. Nanobrewery while driving home from Scottsdale Fashion Square, and the 'nanobrewery' definitely piqued our interest. You see, we're kind of beer snobs - my husband likes to brew his own on occasion and we love finding great local brews to try out. Boasting 18 local beers on tap - and even more craft brews from around the country and the world - you can always find something new to try!
Now, the food. On Saturdays and Sundays, O.H.S.O. hosts a beer brunch. You have your choice of brunch items (ranging from French Toast, to their Brew House Stew, to the Green Chile Pork Carnitas - pictured above). Along with your brunch, you get your choice any Arizona beer served in a 12 oz glass. Some of the menu items - like the Pork Carnitas and the Churrasco Steak + Egg - are hearty meals that will fill you up. Others are lighter, like the Breakfast Flatbread or Breakfast Sandwich. Now, if you're not a beer drinker, have no fear - you can still get their delicious Mimosa instead of a beer. But, if you're willing to step a little out of your comfort zone, I recommend the Papago Brewing Orange Blossom. This is a light, refreshing, low-alcohol beer that is a great addition to your breakfast. (If you're concerned about getting a whole beer and disliking it, they offer small 'tasting' glasses for $1 each.)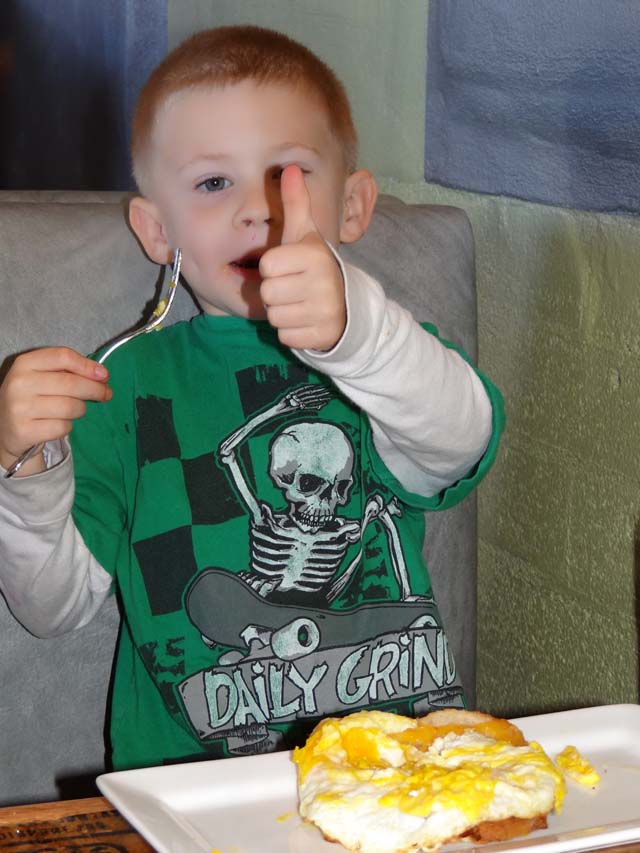 Another area O.H.S.O. excels in is their oferings for children.  It sounds kind of funny, but their kids menu is great. They offer a hot dog, pb & j, cheeseburger, and grilled chicken breast for lunch - all can come with fries or fresh fruit. When we were there, the fruit was berries, which Jeremiah and Sarah loved. Jeremiah ordered off the breakfast menu, and what he's eating is the egg and bacon sandwich - an open faced sandwich, which you can see, he gave a 'thumbs up' to. (All the kids stuff is full-size, so if you have light eaters, you could easily split one meal between two children.)
I was kind of sad to see on Yelp that O.H.S.O. is rated as 'not good for kids' - obviously, I wouldn't bring my children here after their 7pm bedtime, but for brunch or lunch, I think it's great. I mean, they have stepstools in both bathrooms so children can wash their hands. That's something small but so thoughtful and honestly helpful for me - my children can wash their hands themselves! I can't think of another restaurant - even 'kid-friendly' - that offers stepstools.
So, if you're in the area (and I bet you are - they're very centrally located), stop and check out O.H.S.O. for brunch, lunch, or some late night munchies. I think you'll be pleasantly surprised! They're located at: 4900 E. Indian School Road, Phoenix. They're open Mon-Fri 11am-12am (for food, for drinks they're open til 'the last one goes!') and Saturday and Sunday 9am-12am.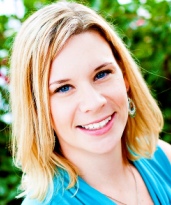 I'm Rachel - a mom, wife, and 'green' blogger at Small Steps On Our Journey.  Do you want me (and the kids) to come visit your place of business?  Then contact me at This e-mail address is being protected from spambots. You need JavaScript enabled to view it or tweet me @rachelroland!  I'd love to hear from you!