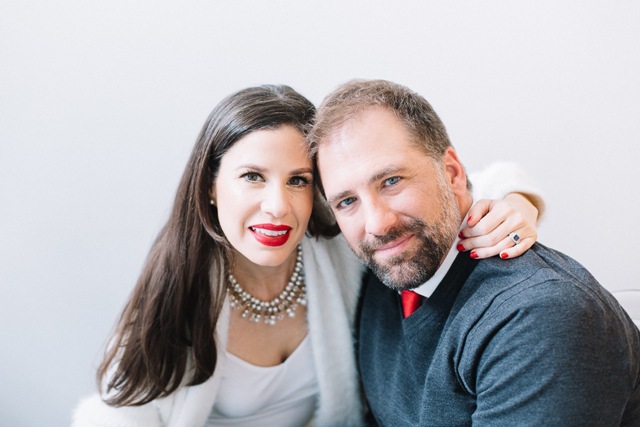 I vant to…reduce fine lines, age spots and acne scarring. Here, The Hormone Zone's Drs. Cristina Bosch and John A. Robinson, a k a The Sex Docs, take on the social media darling, the PRP Facial—otherwise known as the Vampire Facial.
We all looked on in horror as we saw Kim Kardashian West's blood-stained face sprawled across social media. But when she stepped out sporting a youthful, beautiful epidermis days later, we all wanted in on this beauty treatment that isn't as Dracula-worthy as you might think. "The Vampire Facial and Vampire Facelift incorporate the growth factors in your own blood that help to rejuvenate your skin in a completely natural way," says Dr. Cristina Bosch. "PRP, or platelet rich plasma, has been used for more than 25 years to help assist joint repair and healing. For the past decade, it has been used in aesthetic medicine."
Offered at The Hormone Zone, the Vampire Facial incorporates microneedling, helping to create new collagen and elastin in the face. The treatment is most effective because it uses one's own PRP from blood that is placed on the face, further enhancing the effects of the facial. One step further, with the Vampire Facelift, the PRP is actually strategically injected into the face in the areas of concern. "This will create a plumping and filling effect with an ongoing cellular repair to your skin over time," Dr. Robinson says.
Anyone with skin concerns—particularly issues of lines, wrinkles, age spots, acne, acne scarring and melasma (pregnancy mask), to name a few—are perfect candidates for the Vampire treatments. Men are partaking, too. ("Soften your lines, not your edge!" says Dr. Robinson.) Vampire Facial patients experience immediate results that are very noticeable, though the full effects of the Vampire Facelift could be detected two to three months after the treatment. "The PRP is continually repairing damaged skin after it is injected," Dr. Bosch says.
If a refreshed face in a natural way isn't enough of a reason to give the Vampire Facial a go, remember that pain is minimal, likened to a bee sting, thanks to effective numbing cream. Plus, Drs. Bosch and Robinson explain that there are no known side effects of the treatment except for the slight bruising and swelling that is to be expected with most aesthetic procedures. As with any trendy treatment, plenty of untrained facilities claim to perform it. However, it is vital to have the Vampire treatments executed in a safe, authorized medical environment, like The Hormone Zone.
To Learn More The Sex Doc thesexdocs.com. @TheSexDocs