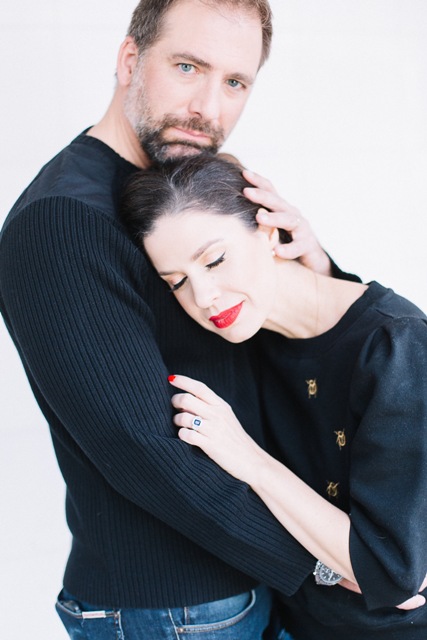 You've been with your partner for eons. You finish each other's sentences and know how they take their coffee. You can practically read each other's minds. But are things still spicy between the sheets? Here, The Hormone Zone's Drs. Cristina Bosch and John A. Robinson, a k a the Sex Docs, explain why it is possible to have a satisfying sex life with the same long-time partner.
The key to ensuring a healthy sex life is making it a priority in your life and in your relationship—regardless of how much laundry is piling up or how exhausting work was that day. "People find excuses to not have sex, just like anything else in their lives," says Dr. Robinson. "And they are often, but not always, excuses." Allow yourself to schedule sex if needed, as you would a night out at your favorite restaurant or the movies. Looking forward to it is part of the pleasure.
For couples who have been together for some time, intimacy, vulnerability and security play important roles in their sex lives. "Both men and women have a problem with really opening up," says Dr. Bosch. She says that being open and honest with yourself, as well as your partner, will usher a sense of intimacy into the bedroom.
However, no amount of intimacy can create a fruitful sex life if your health isn't in check, as the foundation to a long-term sex life with your partner is sexual wellness. Dr. Robinson recommends asking yourself the following questions if you find your sex life to be lackluster:
Are you eating in a way to give you optimal libido and stamina?
Are you exercising in order to keep the blood flowing in all directions?
Have you had your hormones tested? If they are imbalanced, are you doing something about it?
Are you correcting any issues you may have with your nether regions?
If you find yourself answering "no" to any of the above, as experts in Sexual Enhancement & Rejuvenation, Drs. Robinson and Bosch can come to rescue. The O-Shot and the P-Shot, both offered by the Sex Docs, are non-surgical solutions to natural sexual enhancement. The success of both the O-Shot and the P-Shot have been clinically proven for nearly a decade and might be the ticket for couples who need to put their sexual wellness in focus.
Lastly, whether you and your partner have been together for two years or 20 years, don't let anyone tell you your sex life can no longer rival those passionate trysts that grace the screen and pages of romance novels. "If you don't think you will be having movie-style sex then you won't," says Dr. Bosch. "You can create this, even with the quickest quickie, or even when you stumble in the bedroom. If you're not sure how to create those dreamy moments on your own, give us a call. We can give you some pointers for how to make that movie magic come to life."
To Learn More The Sex Doc thesexdocs.com.