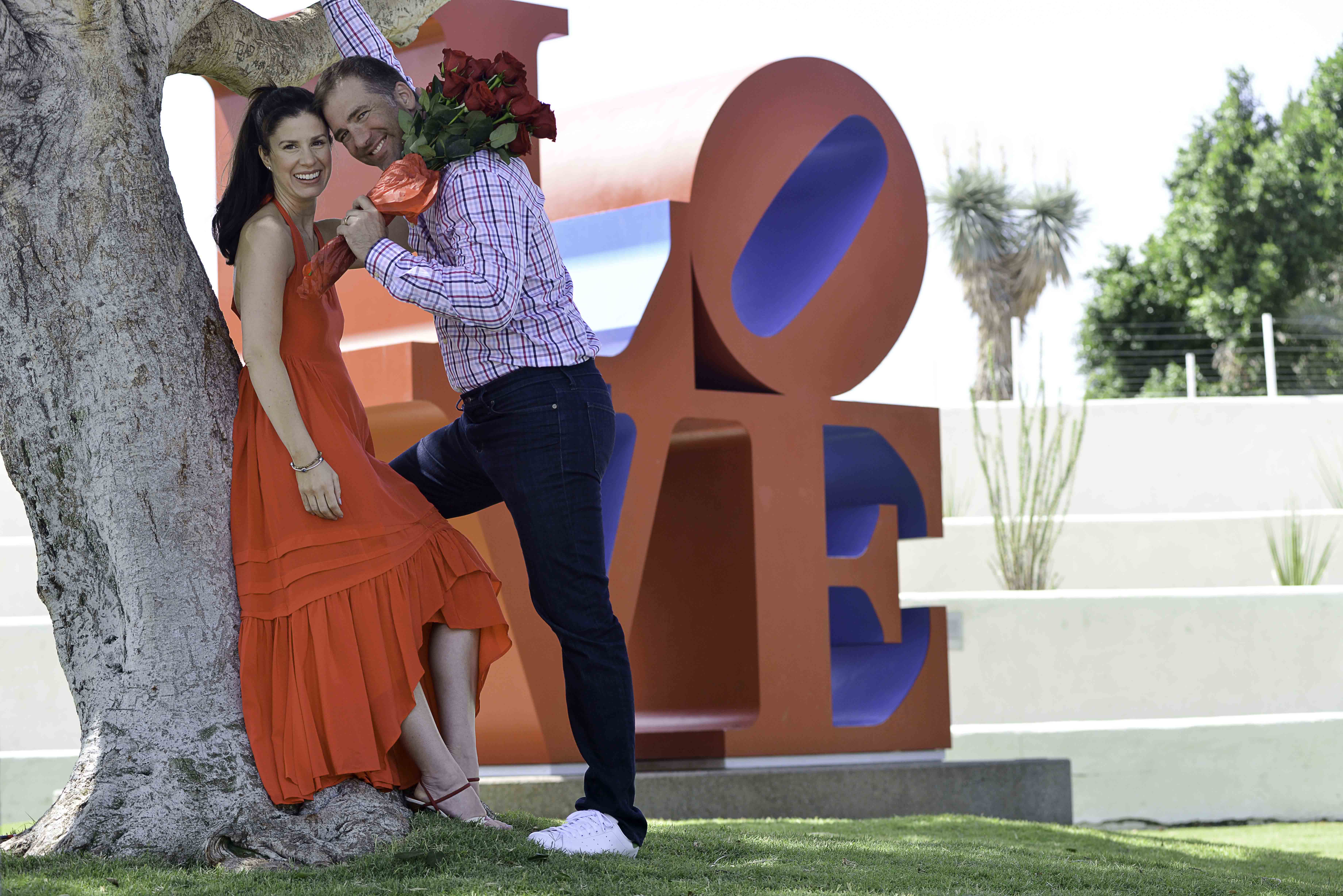 When you are looking to spice up your date night, The Sex Docs have you covered. They put together a menu to take your next evening in to the next level. The best part? All the foods are keto-friendly, meaning you can indulge without the guilt. The ketogenic diet shifts metabolic activity as a means of losing weight and gaining energy. Get a taste for decadence with this menu of five foods that'll stimulate your senses, courtesy of Drs. Cristina Bosch and John Robinson. Bon appétit!
Date Night Tapas Menu
First course: Sprinkle avocado slices with finely diced red and yellow chili peppers and drizzle with a lemon-infused Spanish olive oil.
Second course: Prepare raw oysters on the half shell, dressed with a touch of lemon.
Third course: Share squares of 90 percent guajillo and chipotle chili dark chocolate alongside
a light handful of pomegranate seeds served on endive.
Here's the dish on how these aphrodisiacs can help you maintain your physique while staying energized for wherever the night takes you:
Chili Peppers
Sexual arousal is about blood flow and hormones, and chili peppers bring the heat. Capsaicin, an active ingredient, engages the senses and stimulates the brain to release endorphins, those feel-good hormones we all love. By causing blood vessel dilation and increased blood flow, it also recreates the telltale signs of sexual desire—like flushed skin and a swollen pout.
Chocolate
Pure, dark chocolate increases mood-boosting hormones like dopamine and phenylethylamine, a k a PEA, keeping the positivity coming and coming. Ninety-percent dark chocolate provides a high-fat, low-net carb serving per square to satisfy your keto needs. Vosges chocolate is a long-time favorite of the Sex Docs. A little goes a long way, so let it melt across your tongue to savor the sensual effects.
Avocados
A ripe avocado's smooth, buttery texture goes down easily. Call it low-hanging fruit, but the Aztec word for avocado tree, "ahuacuatl," translates to "testicle tree." As if that wasn't enough to prove its aphrodisiac qualities, this keto-dieter's dream is rich in nutrients like magnesium, essential fatty acids and vitamin E, which happens to be notorious for supporting sex hormones.
Pomegranate
Centuries of reverence depict this fruit as a legendary symbol of fertility and immortality, and recent findings prove its sexual power: research at Queen Margaret University in Edinburgh discovered that pomegranate juice increased testosterone by an average of 24 percent. Keep your serving keto-friendly by measuring out half of a cup of arils, those jewel-like seeds, for a low-net carb count of about 12 grams of sex hormone-boosting power.
Oysters
Sexual dynamism has been fueled by oysters since antiquity, arousing an appetite in everyone from Cleopatra to Casanova. Oysters bring calcium, B12 and potassium to the table, while their abundance in testosterone-boosting zinc brings lovers to their knees. This high-fat, low-carb dish is the quintessential keto-friendly aphrodisiac. The Sex Docs recommend Maine and Massachusetts Pemaquids, Glidden Points and Wellfleets for those of you who like it raw.
While a delicious night in can work wonders, there's nothing like a comprehensive treatment to keep you and your partner connected, energized and feeling balanced. That's as sexy as it gets.
To Learn More
The Sex Docs thesexdocs.com.