Page 3 of 3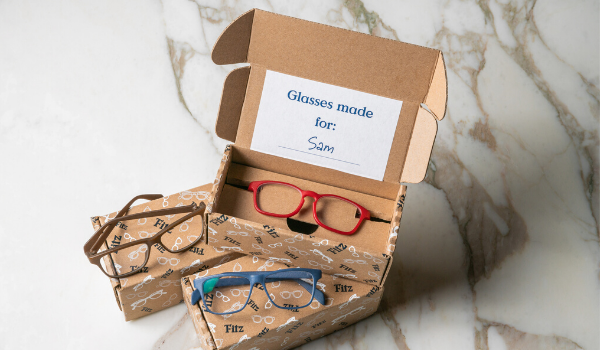 Starting at $95, every pair of Fitz Frames is specifically designed and manufactured for each individual, from the size of the frames to the shapes and colors they choose. Fitz Frames offers a subscription option, providing members with two sets of frames and lenses for $185 per year.
At Fitz Frames all glasses are proudly designed and manufactured in the USA – the company is headquartered and designed in Los Angeles, with their manufacturing factory based in Youngstown, Ohio.
The Fitz Frames app is available for download on iPhone X in the App store.
Learn more at https://www.fitzframes.com/
Response to COVID-19:
In response to the global pandemic, the company has shifted its manufacturing to focus on making protective eyewear for healthcare workers on the front lines.

Fitz Protect is a new line of protective eyewear designed specifically to meet the needs of frontline medical personnel. It provides an enhanced line of defense against COVID-19 infection. Available in prescription and non-prescription, this custom-fitted 3D printed eyewear hugs the contours of the wearer's face and provides enhanced droplet protection in a clinical setting.

After speaking with doctors from hospitals around the country, the Fitz Frames team learned that they needed more facial and eye protection while tending to patients with COVID-19. In addition to masks, health care workers need protective eyewear in order to prevent small droplets of fluid carrying the virus from reaching their eyes and accumulating on eyebrows and eyelashes. Additionally, the American Academy of Ophthalmology is recommending everyone switch from contact lenses to eyeglasses to prevent contact with the eyes; this is particularly important for doctors and medical staff.
Fitz Protect can be worn in conjunction with other personal protective equipment and is designed to be comfortable enough to wear throughout a long shift. It can be easily decontaminated using standard sterilization procedures already in use.
The Fitz app makes it easy, simple, and fast for healthcare professionals to get their made-to-measure pair of Fitz Protect glasses. They can order in under four minutes from the app and the glasses will be delivered directly to their door.
The goal is to get this eyewear into the hands of medical professionals as quickly as possible at no cost to them. Fitz Frames is accepting tax-deductible donations through its partner The Loving Eyes Foundation, a 501(c)(3).
Learn more at: https://www.fitzframes.com/fitz-protect