Page 2 of 3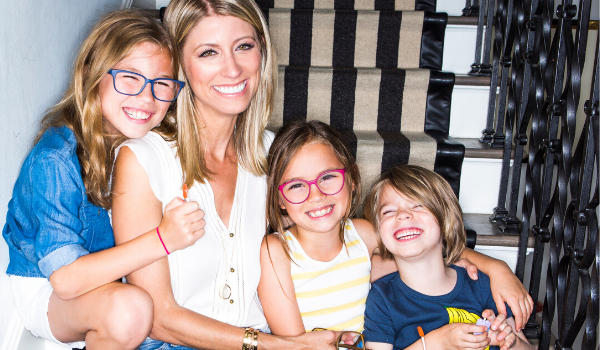 Founder Heidi Hertel and her children
Fitz Frames is revolutionizing the eyeglass experience, removing the pain and cost of having to replace glasses. Fitz delivers custom-fitted, 3D-printed glasses for kids and adults. Founded by Heidi Hertel to reduce both the cost of prescription eyewear and the stress of finding the right pair without compromising on quality.
The Fitz Frames app uses the iPhone TrueDepth camera with advanced facial mapping to measure over 1,000 points on each face for a custom fit. The app also offers users a virtual try-on experience through augmented reality, allowing users to preview different frames from the comfort of their own home. The company's model is 100% mobile from start to finish - transforming a previously stressful event into one that's fun, easy, and convenient.
Once frames are selected, the customized glasses are printed with 3-D laser printers, tailor-made to reflect the unique contours of the face.
Fitz Frames are outfitted with snap-fit hinges, enabling the arm portion to securely snap into place. This design feature eliminates the risk of loose screws and offers a solution to broken glasses.

The company offers prescription and non-prescription glasses, including blue light filtering and sunglasses.