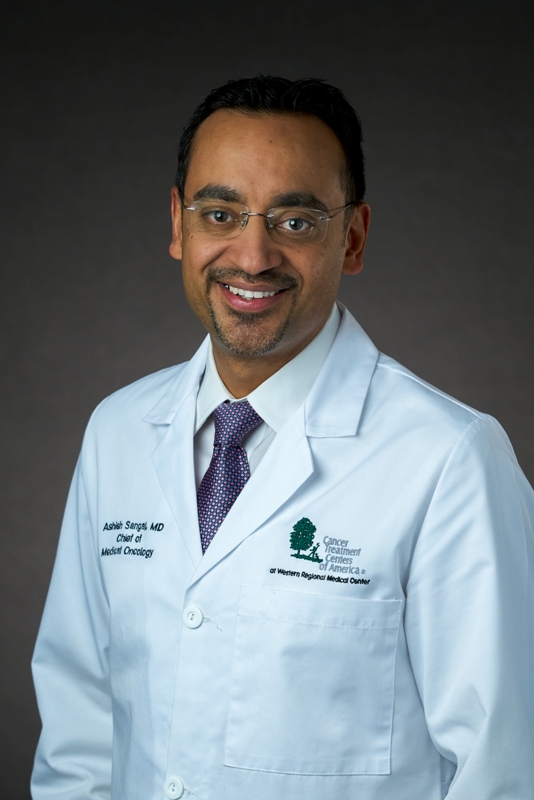 After a decline in tobacco use among teens over the last decade, the popularity of vaping and e-cigarettes has once again increased use among middle and high school students.
Earlier this year, the city of Goodyear became the first Valley city to raise the legal vaping age, prohibiting sales of tobacco and vaping materials to anyone under 21 years old. Vaping and smoking is now banned in public parks, trails, schools and school events. It was a unanimous and important City Council vote that will directly impact the current and future health of our kids.
This isn't the first major move aimed at curbing teen's vaping use. Earlier this summer, the Food and Drug Administration (FDA) increased its attention on eliminating vaping among young people as well. As the Medical Director of the Lung Center, Medical Director of Medical Oncology and Medical Oncologist at Cancer Treatment Centers of America Phoenix, I'm proud ofthese moves; as a father, I'm pleased to see the investment we are making inprotecting the next generation
In the last decade, tobacco use has steadily declined among our nation's teens. But the frightening news is that the popularity of vaping and e-cigarettes has once again increased tobacco use among middle and high school students. Since 2014, they've become the most commonly used tobacco products by that age group. In 2017, those numbers were up to a staggering 1.73 million American high school students and 390,000 middle school students. Many students even admit to using e-cigarettes while they are at school.
While e-cigarettes are often promoted as a safer alternative to smoking cigarettes, those of us in the medical community know that smoking any tobacco products—flavored or not—is not considered safe.
Research from the FDA suggests that vaping and e-cigarettes affect the developing adolescent brain and expose users to harmful carbonyl and volatile organic compounds. E-cigarettes are known to contain lead and other heavy metals, small particles that can be inhaled into the lungs, and additives like propylene glycol and glycerol that may become carcinogenic when heated. Many e-cigarettes also contain flavorings linked to serious lung disease, like the buttery-flavored chemical diacetyl. The Centers for Disease Control has analyzed the compounds commonly found in e-cigarettes and determined that cancer-causing chemicals are in fact emitted with their use.
Vaping has become a national headline for the majority of this year, and it can only be described as an epidemic among our youth. Research on the dangers of vaping is becoming more and more concrete. While the long-term effects are still unknown, we do know that there is no safe amount of tobacco use, and education and awareness are crucial in truly curbing the epidemic.