Page 30 of 31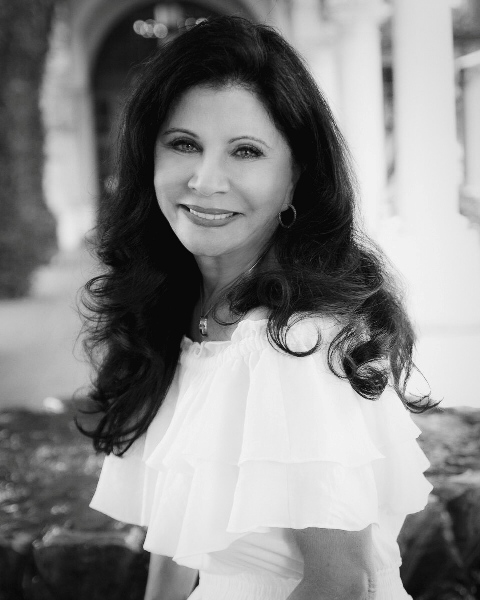 Debbie Gaby
She has one of the most recognizable faces—and voices—in the Valley thanks to years of her Sleep America commercials and radio spots. Though she sold the business in 2015, she is still among the local who's who as a successful author and the founder and president of Debbie Gaby Charities.
You are dedicated to so many causes in the Valley. How do you decide which organizations to devote yourself to?
I follow my passion, and it's never steered me wrong. I believe there's good in all my affiliate charities. The pleasure of getting to help the less fortunate is such a blessing. I feel very grateful and fortunate to be able to do these things.
What inspired you to become an author?
I've worked very hard to be where I'm at. You see, I was born humble and didn't have much to my name. After many years of hard work, I can say I've earned clout and respect. I will always be very grateful for being born in America where opportunity is yours. Anything is possible if you want it, the sky's the limit. I never imagined I would ever write a book. But once I started writing, it just flowed, and I'm sure another book will be in my future.
What have been the most exciting changes in the Valley over the years?
I love the growth of the Valley and the melting pot of people from all over the United States. Many people find this place as beautiful as I did, and now we all call Arizona our home. Arizona skies are so amazing, and I love living here.
What's next for Debbie Gaby Charities?
I see us a growing 501(c)(3). I need to attach my charity to a business. Perhaps a new sleep business. Who knows?
What influence do you hope to have in the Valley?
I hope to influence the younger generation to follow in my footsteps. You don't need to be born with money; you can work and earn it. In the United States, freedom gives you the liberty to do whatever you want and the sky's the limit. I suggest you follow your dreams. Never give up because you deserve to live the life you want: "Just Do It!" I used to have that on my license plate because I believed it so. Lots of hard work and anything's possible.
What are some of your free-time passions?
I love to have friends to hang out with, go to dinner and celebrate life. We go to luncheons, dinners, movies. Support each other through good times and bad times; this is all part of our meaningful friendships. I love yoga, walking the dog and visiting friends. We love reminiscing about when we used to be a little crazy and a lot younger.