Page 20 of 31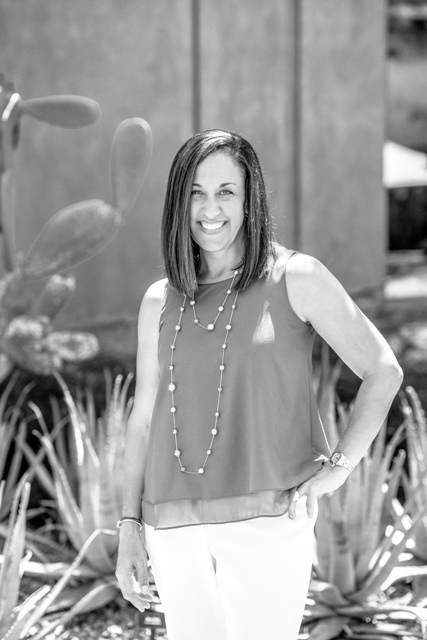 April A. Salomon
Salomon has been an integral part of the Musical Instrument Museum (MIM) since its inception in 2007, aiding in everything from exhibit design to collection acquisition. Today, she is at the helm of the world's only global musical instrument museum as the executive director.
You have held positions everywhere from the Smithsonian Institution to Heard Museum. What is it like working within a museum with a focus on music?
Music touches everyone, everywhere around the world. It is incredibly gratifying to be surrounded by something so familiar, yet completely new, but music is a language that speaks to each person uniquely. As the core of the MIM experience, that's pretty powerful.
Do you have a particular love or appreciation for music?
Having both Puerto Rican and Cuban roots, I grew up listening to quite a bit of salsa and merengue, in addition to other genres of music, but being exposed to music from around the world has further broadened my interests and appreciation. I am currently enjoying music by The Wild Feathers and Django Festival All-Stars.
What do you hope for visitors to get out of their time at MIM?
Our primary objective is to ensure the best guest experience possible. We want guests to feel welcome, have fun, learn something new about music and culture, while spending meaningful time with family and friends.
What is the most rewarding part of your career?
Having been part of the organization since its inception, I have most enjoyed witnessing MIM's growth and success in just over eight years. Remaining focused on our founding principles has helped us become an internationally recognized world-class institution and industry leader among arts and cultural organizations. It has been an incredible privilege to work alongside such a talented team whose passion, commitment and creativity continue propelling MIM forward.
What influence do you hope to have on the Valley?
I hope that as a result of my leadership and partnership with MIM's founder that this institution continues to positively impact Arizona's economy as well as the cultural vitality of the Valley.
Personally speaking, I am extremely proud to be among so many influential female leaders within this industry and would like to see even more women at the helm of these important organizations
In what ways do you give back to the community?
I am actively involved with the ASU Community Council, along with several of my peers from the nonprofit community. I also volunteer regularly at the Salvation Army and work with the elderly at a local care facility.
What are some of your free-time passions?
At the moment, I am training for a marathon and have re-learned how you're supposed to run. I was unaware of how many things I was actually doing wrong but with just a few changes, I've made some good progress. I assume that will still be true when I'm at mile 21.