Page 1 of 2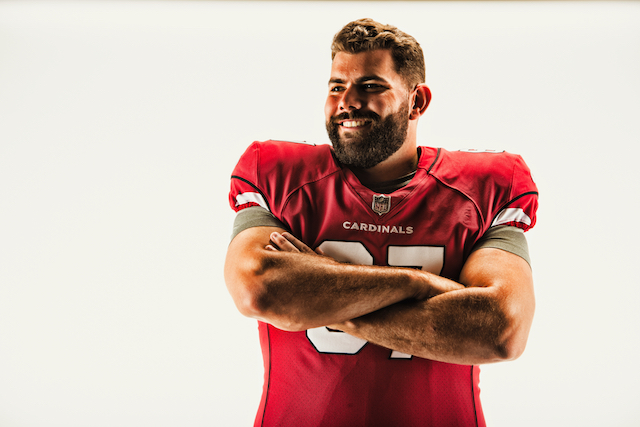 Arizona Cardinals offensive lineman Justin Pugh. Photo courtesy of the Arizona Cardinals.
Football season has officially begun. And with a new quarterback and a new head coach, the Cardinals roster is set to feature more than a few fresh faces this season. One of those newbies is the Pennsylvania-born, offensive lineman Justin Pugh. Pugh was drafted in the first round of the 2013 NFL Draft by the New York Giants. After playing with the team for five years, and battling a back injury last season, the guard is excited to start a new chapter in the Valley of the Sun. Earlier this year, Pugh signed a five-year, $45-million contract with the Arizona Cardinals.
We had the opportunity to talk with Pugh about the Cardinals team dynamic, how he's adjusting to life in Arizona and how the food scene is here, compared to New York.