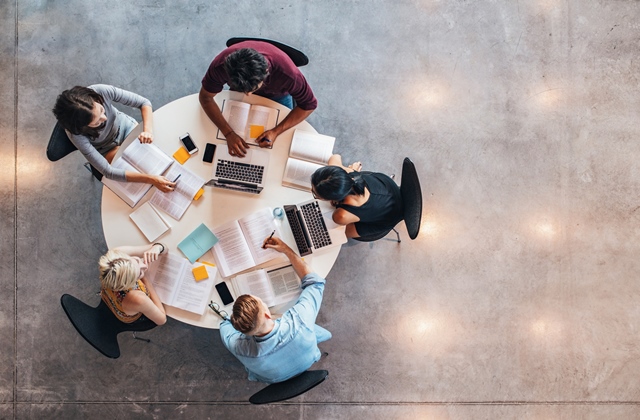 According to the Environmental Protection Agency, more e-waste ends up in our landfills and incinerators than is being recycled. In fact, the United Nations Environment Program says that there are 50 million tons of electric waste disposed of worldwide each year. Many are unaware that a large number of what is considered e-waste is actually not waste at all, because most electronic equipment and its parts can be reused or recycled. In honor of Earth Day just around the corner, here are ways you can recycle tech you are no longer using.
Recycling Old Technology:
The first thing you should do when recycling old technology is to make sure that any equipment with personal data is being donated to a waste recycling company that will destroy your hard drive and give you a certificate to prove it. At Marcus Networking Inc., we use Western Recycler, but you can also go to your city's e-waste site to find a company near you.
Any technology without personal data like a monitor or TV, can be dropped off for recycling at locations provided by the city. This is a free service for Phoenix residents, but a small fee is charged for disposal of CRT monitors and televisions. Visit https://www.phoenix.gov/publicworks/green-business to find a location near you.
Recycling Technology to Nonprofits:
Nonprofits and charitable organizations are always looking for additional resources. Old computers, TV's, cell phones, tablets and laptops can be wiped of personal data and given to someone in need. The Arizona Students Recycling Used Technology (STRUT) program is the only Arizona-based nonprofit organization that responsibly recycles technology. Their work helps local students and charities and they have free CRT recycling services in Phoenix, Mesa and Tempe. Visit https://www.azstrut.org/page-18096 to find a drop-off location near you.
Eric Marcus is the CEO of Marcus Networking Inc. The locally-owned business is based in Tempe. Marcus Networking currently serves clients in Arizona, California, Nevada, New Mexico, Texas, Utah, and Canada. The company represents a variety of industries such as medical and legal, manufacturing and retail, produce and finance, schools and nonprofits. To find out more information about Marcus Networking visit online at marcusnetworking.com or on Facebook at facebook.com/MarcusNetworking.