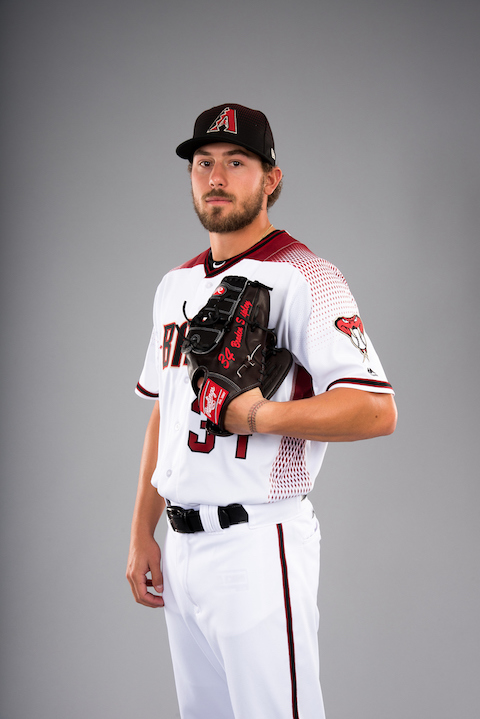 Braden Shipley
Braden Shipley, a k a Sensy, was born and raised in Medford, Ore. After attending high school, he was offered a scholarship to play ball at the University of Nevada where he would be part of the Nevada Wolf Pack. Throughout his time in the Wolf Pack, he received prestigious awards and was highlighted on the watch list of top 2013 draft picks. In 2013, he concluded his collegiate career and entered the world of Major League Baseball after being drafted by the Diamondbacks in the first round. which gave him the honor of being Nevada Wolf Pack's first, first-round pick in history.
In 2014. he appeared in the All Star Futures game and, in 2016, he made his Major League debut where he is known for his three pitch trifecta.
AFM: What would people be surprised that you're good at besides baseball?
BS: Golf. Probably if I wasn't playing baseball, I would golf and make that a career. I played 60 rounds in the off season.
AFM: What's next on your bucket list?
BS: Just get out and do some traveling. Get out and see places that I don't get to see all the time. Probably for me, next off season, I'm going to go to Bali, and start there. So it will be a different experience for me.
AFM: What are your favorite spots in Arizona?
BS: There are so many good restaurants. I like Steak 44. Any sushi spot like Roka Akor. My favorite deli is probably JJ's deli up in North Scottsdale.
AFM: What are your hobbies after your day on the field?
BS: Golf or I'll go outdoors and do some fishing and hunting, when it's in season.
AFM: If you could play one position that you weren't playing right now, what would it be?
BS: Probably shortstop because I grew up playing short and went to college and played short.
AFM: How was playing in the minor leagues?
BS: It was great. The minor league is where you build a lot of relationships with people and friends you will have for a long time. Coming up through the minor leagues is so fun. You get to play pro ball and train yourself for what it is going to be like at the next level.
AFM: What advice would you give to high school players making the decision between playing college ball or taking their draft pick and going to the minors?
BS: Never take a day off. Set a goal for yourself and never let anybody get in the way of achieving that goal.
AFM: If you were not playing baseball, which profession would you pursue?
BS: Golf.
AFM: How's your team going to be this year?
BS: The sky's the limit. This team has always proven that offensively we are powerful. It has always come down to the pitching, and I think we have a chance to have a strong staff this year. I think we got a couple pieces that we put into the bullpen this year to make it even stronger. So if we put it all together, the sky's the limit.
AFM: What's your guilty pleasure?
BS: Just homemade hot fudge sundaes. I'm not a huge sweets guy, but when I get that craving I go all out and make my own hot fudge sundae. You know sprinkles, whipped cream, hot fudge, everything.
To see the D-Backs in action during the spring training season, click here.