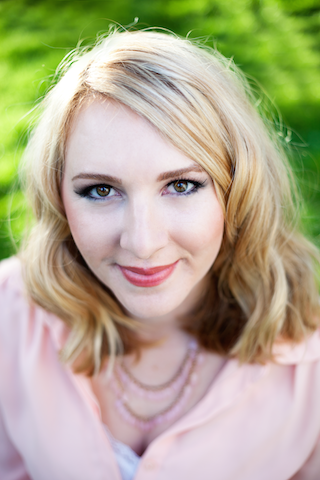 You wouldn't think a steampunk, fantasy novel would be based off of "The Real Housewives of Orange County," but that's exactly how the "The Charismatics" author, Ashley R. Carlson came up with the idea for her first novel, which will be released on Dec. 13.  She applied the same themes of troubled marriage and restraint she saw in the reality show into a young adult scenario.
Carlson has always loved writing, but she would lose interest in the story and put down the pen without finishing the end. But that changed a year ago when she participated in National Novel Writing Month. She completed the challenge to write 50,000 words in one month. She would typically stop at 10,000 words when she wrote novels, but this time, she reached 50,000. That was when she realized she could write a novel.
The Scottsdale native, who interned at Arizona Foothills Magazine, says the magazine prepared her for a career as an author.  The editing skills, fast pace and tight writing techniques she learned are valuable for any writer, she says. Knowledge is the key to success but attitude is just as important. "It's being confident and believing it's possible because I spent a long time for years not really thinking I could write a whole book," she says. "It was incredibly intimidating."
So this past summer, she started writing "The Charismatics," which tells the story of an arranged marriage between a 17-year-old duchess named Ambrose and a man who detests her.  It's set in Shinery, a city where the white snow contrasts its corrupt government called Legalia. At Shinery's yearly celebration honoring the government, Ambrose finds herself witnessing a murder. Then she meets a charming man, who helps her uncover Legalia's hidden past and gives Ambrose a new glimpse into her future.
Looking into the future of "The Charismatics," Carlson expects the series to be a trilogy, if not a four- or five-part series. She says she wouldn't mind writing romance novels, but her style would stick to the same writing elements. "I love the genre, I love fantasy, that's always going to be something I want in my stories, magical elements, magical creatures," she says. "I loved them when I was growing up."
"The Charismatics" will be available online at Amazon for $2.99, Kindle Unlimited for free and a hard copy will be available through her website for $14.99.
For more information on Ashley R. Carlson, visit
Website: www.ashleyrcarlson.com
Twitter: @AshleyRCarlson1