Most two-year-olds spend their days getting into the pots and pans and learning the terrible two's and just what buttons to push to drive their parents nuts. Mike and Chrisie Holder would love that to be their daughter's life right now, but instead Ava Holder, who just turned two in July, spends most of her time in and out of hospital beds, bravely battling neuroblastoma, a rare form of cancer that mainly occurs in infancy.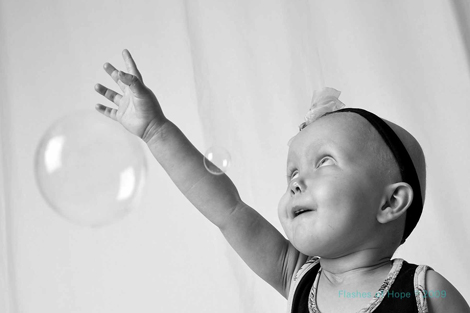 Ava woke up from nap on Jan. 25 and could not walk, which was very odd for a usually bouncy little girl. Her parents quickly took her to her pediatrician the next day, who took bloodwork and told the Holders that everything was normal she must have a virus. But a parent's gut feeling is always the right feeling to trust – they knew something was wrong. On Jan. 27 the Holders got a copy of Ava's bloodwork and took it to Mike Holder's dad, who as Ava's grandfather and a doctor, advised them to take her to Phoenix Children's Hospital right away as the bloodwork was not at all normal.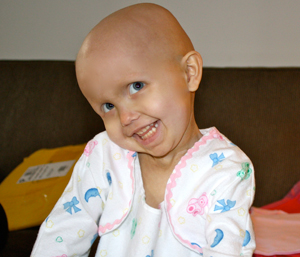 Neuroblastoma is a very difficult cancer to diagnose at first, as it can display many different symptoms from difficulty in walking to difficulty in breathing, depending where the tumors are located - but it was clear Ava was very sick and was admitted to the hospital and underwent many tests over the next week. Sadly, on Feb. 3 she was diagnosed with Stage 4 Neuroblastoma, which was very advanced and ravaging her small body.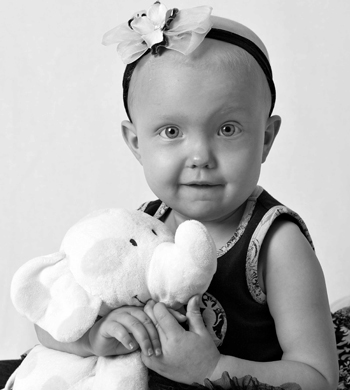 The Holders began to take action right away, though Ava's course of treatment is still not over, seven months later. She has completed eight cycles of chemotherapy, major surgery, and 14 rounds of radiation so far. Earlier this month, Ava began another round of chemo and next the doctors will do more scans to determine the next plan of action. Much of this therapy and hospital time took place in the Valley, but from May 26 through August 2, the Holders uprooted their entire lives to move to New York, where Ava was treated at Memorial Sloan Kettering Cancer Center, where Dr. La Quaglia, world-renowned surgeon, did her surgery, two rounds of chemo and 14 rounds of radiation. Ava's big brother Eli (who is three and a half years old) joined them in the Big Apple.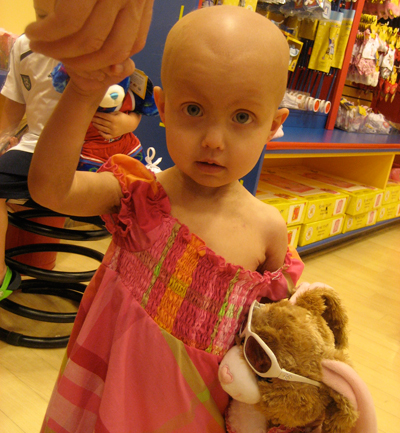 The Holder family is fighting this disease with gusto and going to every possible length to do what is best for Ava, though moving the family back and forth across the country and daily life for the kids has not been easy. To help in Ava's treatment and to celebrate her strength, friends of the family will be hosting a benefit in Ava's honor on Oct. 17 at The Silverleaf Club. The benefit will include hosted bar, food, valet and silent auction. The evening will be a great time for a great cause, and we know Ava will enjoy attending a big party that's all for her. To help make the night a success, silent auction and cash donations are eagerly accepted. To donate, please email avaholderbenefit@yahoo.com.