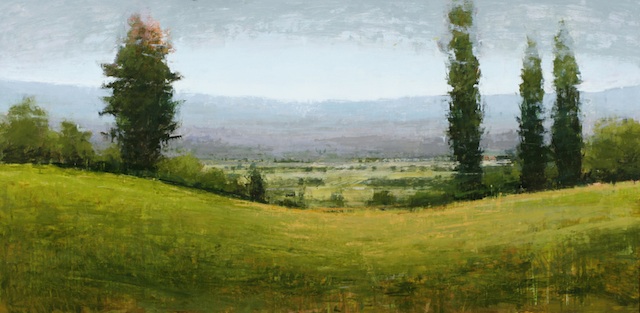 Selecting artwork for a home doesn't need to be a frustrating, meticulous process full of indecision and stress. In fact, show director for the Celebration of Fine Art in Scottsdale, Susan Morrow Potje, says collecting art is about buying pieces that speak to you — that make you feel good. Some people collect pieces that have a special meaning to them, or collect specific artists whose style they admire and respect. Others collect certain styles of art to match their home decoration. Potje offers these tips for those who wish to start or redefine their art collection:
Only buy what you absolutely love. If an artwork strikes you, chances are it has an investment potential.
If possible, buy original art. The value is higher, as they are one-of-a-kind pieces, or perhaps, limited editions.
Look for new, young and emerging artists to collect.
Don't be afraid to mix styles. Variety makes a collection interesting.
Make sure to keep records of invoice and contact information from the artists you buy from so you can continue purchasing similar style art pieces.
Art does not have to match your couch, or other furnishings. Having a piece of art that stands out on its own is a good thing.  
The most important criteria is that you, the collector, enjoy the art that you are purchasing. Whether the art remind you of a past memory or feeling, or you just like the way it looks, you are ultimately the one who should be pleased with the purchase.