When a woman surrounds herself with other women who have similar interests and goals and who uplift one another and support each other's ventures, she can flourish.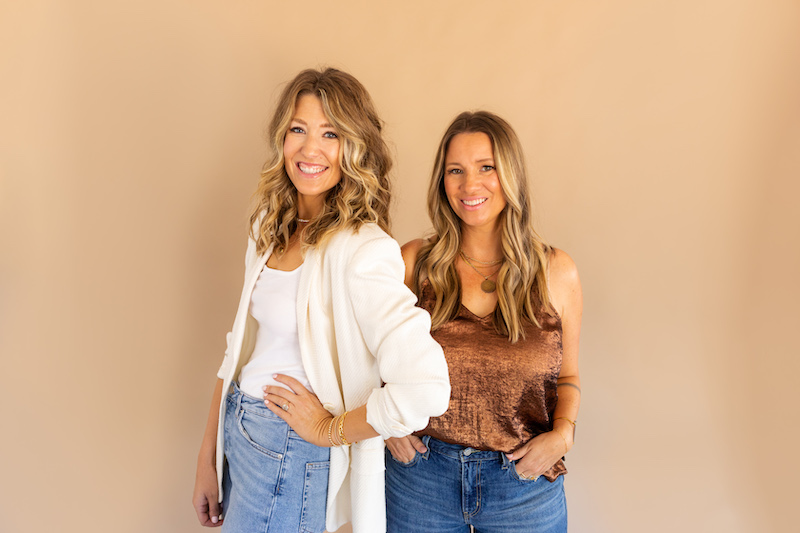 Photo: Lindsey Holt (left) and Coley Arnold (right)
That is the vision local entrepreneurs Coley Arnold and Lindsey Holt have for their networking group, The Foundress, which they debuted four years ago to provide female business owners with a creative community of women who can collaborate with one another, be inspired from leading female entrepreneurs and gain the tools they need to continue to grow their businesses.
As the co-owners of Junk in the Trunk Vintage Market, Arnold and Holt understand the importance of having a support system and guidance from fellow entrepreneurs when operating a new business.
"The whole time that we were building that business [Junk in the Trunk Vintage Market], we kept wishing that there was a community of women who have walked before us or were going through the same things as us as entrepreneurs to kind of bounce ideas off of and be supported by," says Arnold.
Since successfully operating Junk in the Trunk Vintage Market for almost 12 years, Arnold and Holt now have the knowledge and resources to create that space and opportunity for other women that are in the same position they once were.
For $79 a month, The Foundress offers members exclusive access to mentorship from experienced female entrepreneurs and industry leaders who will educate, inspire and share their trials and successes; community gatherings featuring expert speakers and the opportunity to connect with like-minded women; and monthly Mastermind Groups where women can brainstorm and collaborate in a small-group setting.
Any ambitious woman with a business of her own is welcome to sign up to become a member online at www.foundress.co and join the community, which currently includes about 120 women. As members, participants can RSVP to attend the community events each month, get access to recorded monthly meetings and connect with other members through online profiles. Members can also invite a guest to each monthly event, allowing women who are not yet a part of the community to get a taste of the exclusive support and encouragement The Foundress offers.
"The Foundress is unique in that it is a group of women who are showing up for themselves, they're putting in the time, they're putting in the work," says Holt. "It really is a unique community and all of the women are there because they want to encourage other women, they want to grow alongside other women and [they want] to learn from them."
For more information about The Foundress, click this link and follow @thefound.ress.
This feature is in our special edition IN AZ 2023 issue. Read the full issue online here for more inside intel on where to stay, dine and everything in between IN AZ this sporting event season.