Documentary Photographer and Filmmaker Thomas Machowicz has a camera, a heart for animals and the passion to tell their stories.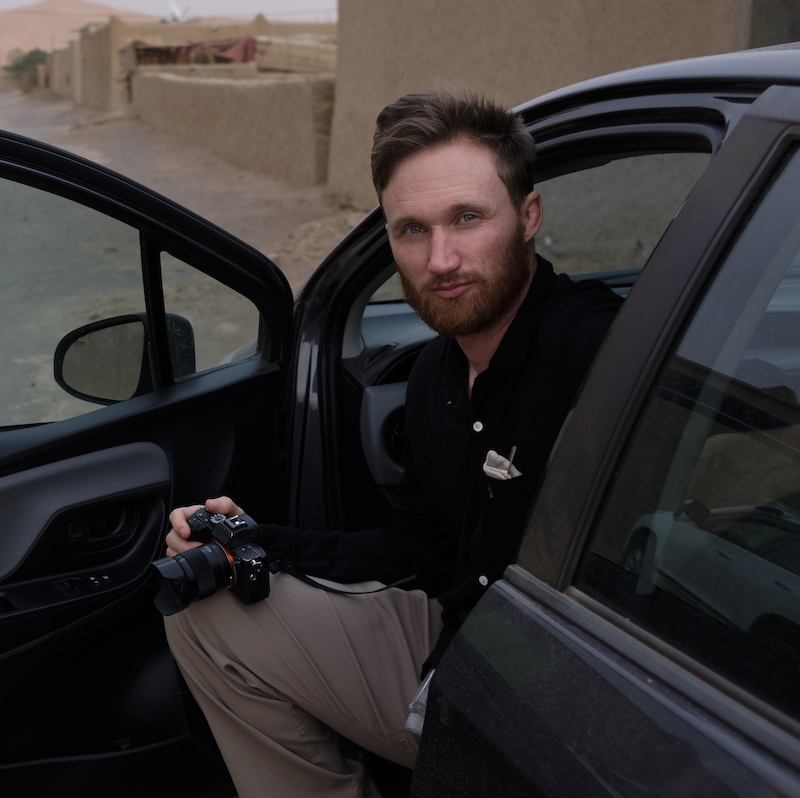 Thomas Machowicz
Photo: Jorge Delgado-Ureña
During the first month of the Russian invasion in Ukraine, Machowicz spent three weeks in Poland and Kyiv, Ukraine, documenting the unique story in front of him, which he calls "the animal rescue pipeline."
"[Animal rescue] supplies and volunteers were coming in through Western Europe, all over the world really, but mainly through Western Europe and then being distributed into Western Ukraine where it was a bit more safe," says Machowicz. "From there, local animal rescue groups and individuals were distributing those supplies throughout the country." In the opposite direction, refugees from Southern and Eastern Ukraine were flowing into Western Ukraine to stay shortly or flee the country with their companion animals.
"My hope is that people will be able to put themselves in their place and have some empathy and ask, 'What can I do to make the world better for people and animals?'" says Machowicz.
Machowicz's documentation of animal rescue in Ukraine is the first chapter of a long-term project, The Sanctuary Project, which focuses on animal rescue efforts within all the major challenges humans and animals face today, including climate change and deforestation, war and conflict, animal labor, the exotic pet trade and homelessness.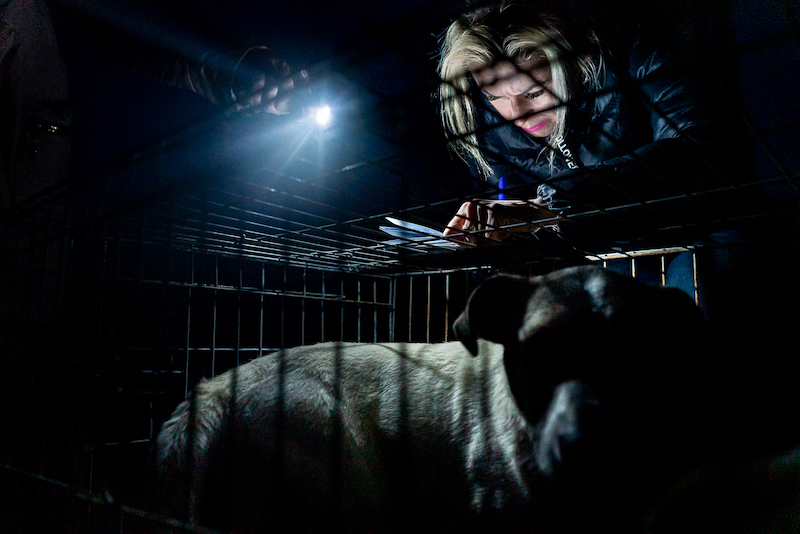 A volunteer at the Dim Sirka shelter fills out an animal passport for a dog being taken to Fundacja Centaurus aid camp in Medyka, Poland. Dim Sirka was extremely low on food and supplies when Anu and Kaspar, volunteers from Estonia, replenished them with over 600kg of food and evacuated nine adult dogs and four puppies to Poland.
Photo: Courtesy of Thomas Machowicz
The next chapter of The Sanctuary Project highlights animal rights issues in agriculture through a short film Machowicz directed with photographer Sabina Diethelm which documents animal rescue for farmed animals in Switzerland; it's set to premiere online later this month.
"One goal of mine is to show a perspective of the suffering that animals go through and on the other hand to inspire people to do something maybe a little extraordinary in their lives and go out of their way to help animals," says Machowicz.
In addition to providing visuals of animal rescue and social issues through Machowicz's lens, The Sanctuary Project is also a platform to give back. The moving images Machowicz captured in Ukraine were donated to We Animals Media, which makes them freely accessible to organizations that promote animal welfare for use in their campaigns.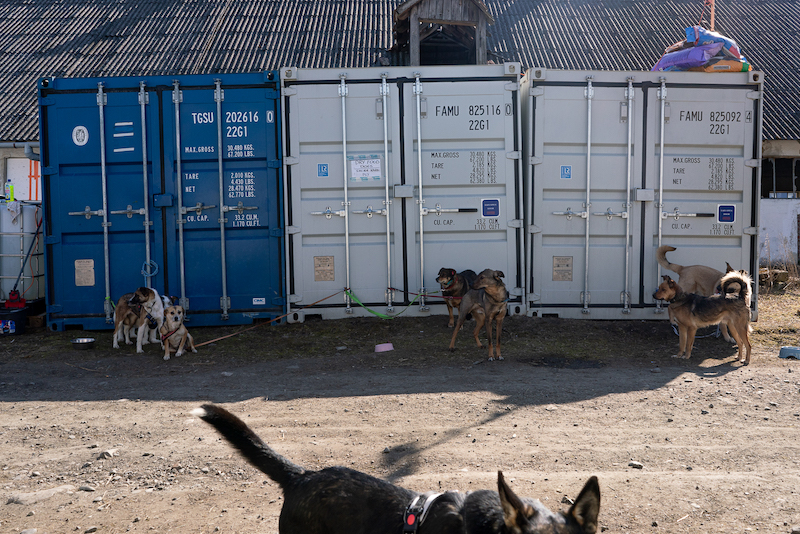 Photo: Dogs wait to be walked while their cages are cleaned at the Fundacja Centaurus aid camp in Medyka, Poland. These dogs are from different parts of Ukraine, all rescued and brought out of the country by volunteers. March, 2022.
Photo: Courtesy of Thomas Machowicz

Machowicz's work, which has been highlighted by BBC News, Vox, The Arizona Republic, The Raw Society and We Animals Media, can be found on his Instagram @thomasmachowicz and at thomasmachowicz.com, where viewers can support The Sanctuary Project and Machowicz's mission through Patreon memberships, stay up to date on future projects as well as sign up for local events in Arizona.
This feature is in our special edition IN AZ 2023 issue. Read the full issue online here for more inside intel on where to stay, dine and everything in between IN AZ this sporting event season.