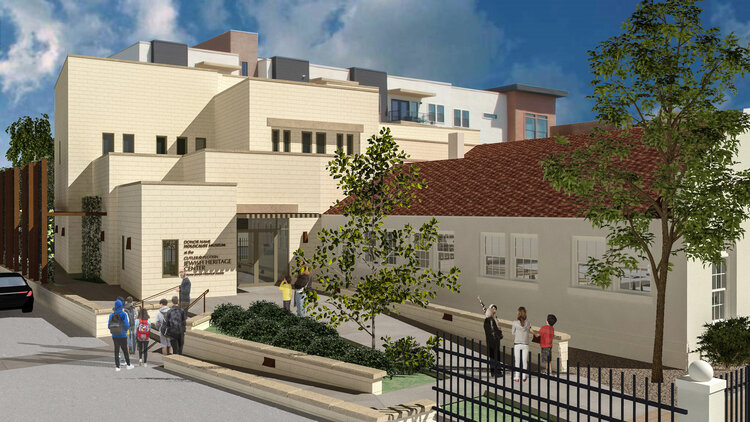 As a part of its Capital Campaign, the Arizona Jewish Historical Society (AZJHS) is working towards building a new Holocaust and tolerance education center at the existing Cutler Plotkin Jewish Heritage Center in Phoenix, Ariz.
The new center will be dedicated to teaching visitors about the Holocaust and other human rights abuses through state-of-the-art technology and interactive features, such as immersive media experiences, all while promoting respect for all people regardless of their differences.
"We value the importance of Jewish history and its lessons on antisemitism and discrimination," says AZJHS Executive Director Lawrence Bell. "In this time of rising racism, xenophobia, and antisemitism, awareness of the Holocaust is more important than ever. We must show people where this hateful rhetoric will lead, and help them to be more kind, compassionate, and understanding of one another. We must learn from those who survived the Holocaust, so that these kinds of atrocities can never happen again."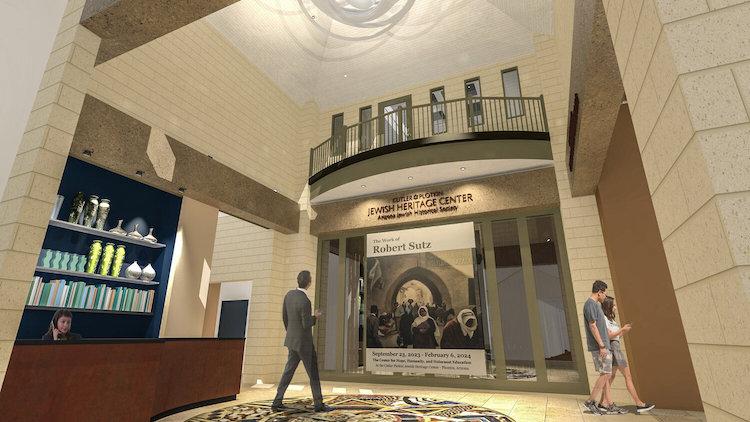 The project includes replacing the current administration building with a new 6,778-square-foot multi-use space that will feature special exhibit galleries, classrooms, a new entryway and lobby, as well as connecting passages to the existing historic sanctuary and adjacent gallery. The second floor will include administrative offices, a conference room and storage space, while the basement will house archives, collections, conservation space, and potential space for additional future exhibitions.
Designed by world-renowned museum designers Gallagher and Associates, the center's Holocaust gallery will focus on emotionally connecting students and members of the public to the events of the Holocaust. Visitors will be encouraged to learn directly from those who survived this horrific event and reflect on how we might apply those lessons to our world today.
As AZJHS seeks community support and donations for this project, several donors and Arizona residents are volunteering time and financial resources to help make the educational center a reality, many of whom have family members who were affected by the Holocaust or know survivors personally.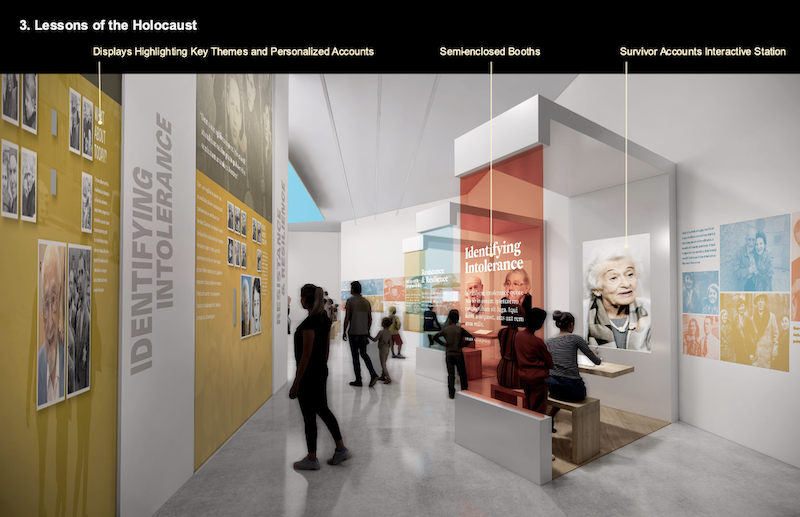 Their generous donations made toward the Capital Campaign have helped AZJHS reach over 50% of their financial goal to date. With this funding, AZJHS expects that the final space and technological plans, blue prints, construction drawings and city permits will be accomplished in 2023 and that by mid-2024 the city agencies will approve for groundbreaking. A grand opening of the new educational center is expected in 2025.
To learn more about the Capital Campaign, visit azjhs.org. To donate to the campaign, please visit ejoinme.org.