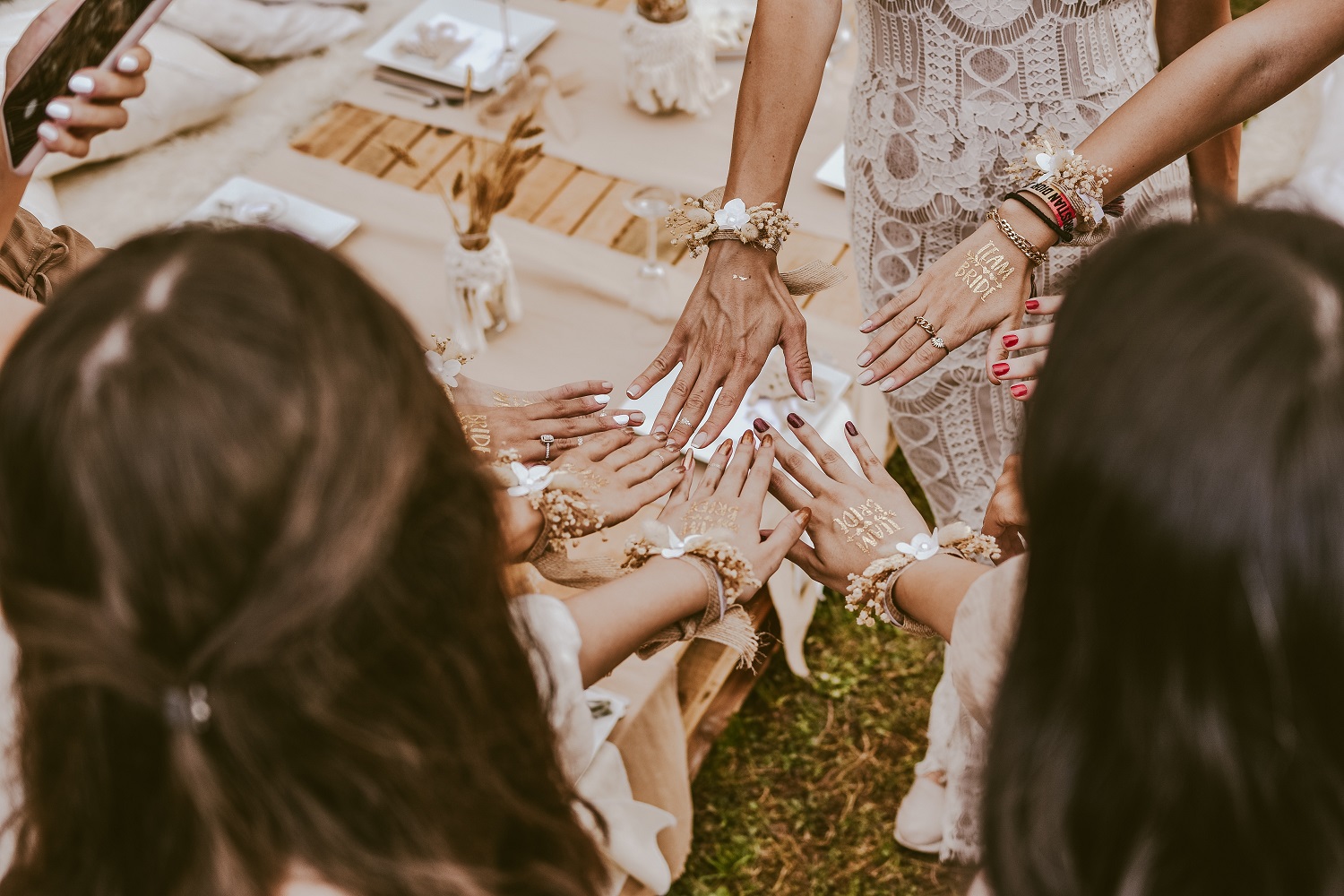 For many women, getting married is one of the most important days of their life. Deciding who you want to be up at the altar with you is just one decision in a series of many you must make when planning your big day. While you may have nailed down the list of bridesmaids you want with you and who will be your maid and matron of honor, asking them can be just as stressful as a proposal! Of course, you want to show her how much she means to you and why you've selected her, and what better way to do that than with a gift? With so many people gravitating towards minimalism these days, you want to make sure you give a gift she'll not only love but use too! Keep reading for bridesmaid's gifts your friends and family will treasure for years to come.
Fine Jewelry
An option that will please virtually any bridesmaid is a piece of fine jewelry. Presenting the jewelry during your spa weekend before the wedding is a great way to show your thanks for all the planning and involvement she's had in your wedding plans. By choosing jewelry that compliments her bridesmaid's dress or outfit but is also something she would wear daily, you're giving her a forever piece to treasure. Options are unlimited, from earrings and bracelets to a simple gold chain. Giving jewelry to your bridesmaids is also easy to get them the same thing but keep things somewhat different. A pair of petite diamond studs for your maid of honor, a gold anklet for a bridesmaid, and a small charm bracelet for another. Select individual pieces for the girls based on their personality and personal aesthetic.
A Care Package
While it's well understood that the bride is the star of the big day and keeping her comfortable and relaxed is paramount, the bridesmaids put in a lot of work too and deserve a little TLC themselves! By carefully curating a care package to help your bridesmaids feel pampered, you can make sure she's ready to support you on your big day. DIY the package to give it a more personalized effect. A cosmetic bag filled with under eye patches, lip balms, and face masks is a great start. Adding thoughtful touches like her favorite treats, wines, and candies will give her the mood and energy boost every bridesmaid needs on the wedding day.
Creature Comforts
For many bridal parties, the morning of the wedding is spent lounging in comfortable clothes, enjoying a glass of Rose, and creating memories the bride and her loved ones will never forget. Keep your bridesmaids selfie ready by giving her the gift of creature comforts like a luxurious robe and stylish slippers. Since most wedding photographers spend time in these rooms, you want everyone to look chic but cozy at the same time. Matching robes and outfits for everyone at the party is an easy gift that even the most overwhelmed bride can pull together in a pinch. If you're stressing about a million other decisions, take the bridesmaid's gift off your plate - the creature comforts gift is a home run every time.
Subscription Services
Maybe you're the type of gift giver who prefers to give something that keeps on giving. While you might have a small care package or silk robe up your sleeve for your bridesmaids, you want to keep spoiling them well past your wedding day. Giving her the gift of a subscription service will show her you want her to kick up her heels and relax after all the hard work she put into your big day. The great thing about subscription services is they can be tailored to your bridesmaid's interests. Is she a foodie? There's a subscription for that. Wine lover? Subscription for that too! Even if she's a cat lady, ensure she never has to run out for kitty treats or toys again with a pet subscription box.
Giving a gift is just one of the many ways to thank your bridesmaid for giving you the gift of her time and support. Make sure she knows just how special all her time was to you by using the above-mentioned as inspiration for the gift you choose for her. Congratulations!