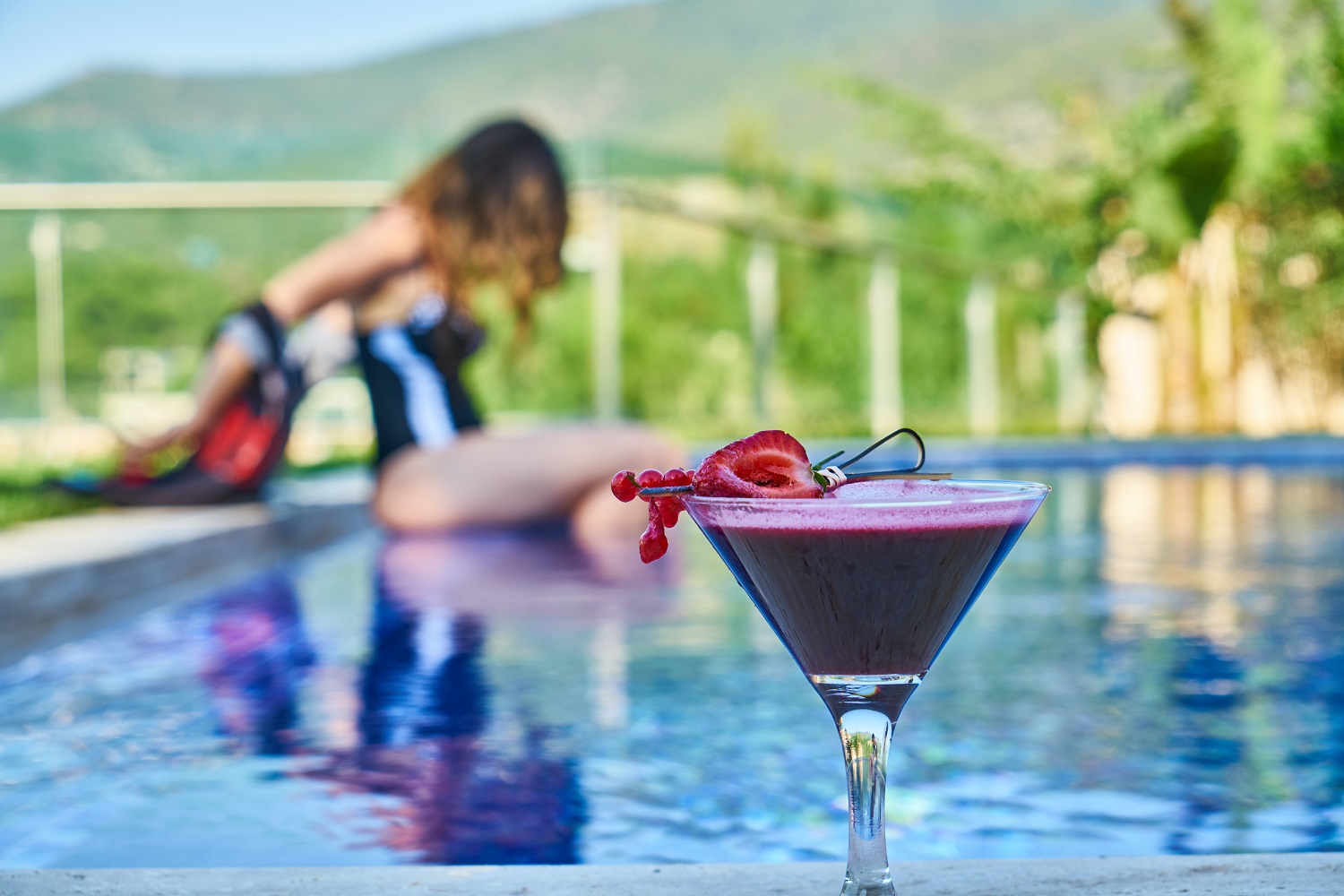 It's no secret that Arizona is hot. It is the desert and can be scorching in the summer. When you are coming to this great state on a hiking trip, a road trip, or for business, you will probably need to cool off at some point. Whether you're used to the heat or not, everyone needs to find refuge in Arizona. With the state being one of the hottest in the country, you should know how to cool off when you are visiting Arizona. Below are some tips for cooling down in the Grand Canyon State.
Jump in a Pool
One of the easiest ways to cool off in Arizona is to jump in a pool. If you are coming on vacation or on business, you should try your best to find a hotel with a nice pool. When you have the option, you'll be able to come back from a hike or another outdoor activity, get rid of the sweat, and cool off. There is a reason that people love to build pools in Arizona. A landlocked state, Arizona doesn't have the luxury of the ocean. Still, when you find a pool in Arizona and jump right in, you won't be disappointed. It is a great way to cool off from the heat.
Find the Air Conditioning
Arizona is hot, so the air conditioning is often flowing through many of the businesses here. When you are overheated and can't stand it any longer, look for a mall, restaurant, or bar that has good air conditioning. You can even ask the hotel you are staying at where the good air conditioning is. They should be able to tell you which places have the coldest, most freely flowing air in their establishment. Since it's a desert state, you shouldn't have to try hard to find the right place to cool off and enjoy yourself.
Drink a Drink
Another way to cool off when it's hot out in Arizona is to drink a beverage. There are all kinds of businesses that serve different drinks. Go to a café and enjoy their air conditioning, Wi-Fi, and more with a cold iced coffee. Go to a bar and enjoy an ice-cold cocktail. Cold beer is being poured at many of the state's craft breweries. It doesn't matter what drink you want, finding a cold one on a hot day in Arizona is a pastime that shouldn't be missed when you visit the state.
Enjoy a Frozen Treat
Like a cold beverage, a frozen treat will cool you off. Find a delicious ice cream parlor or frozen yogurt shop. Freeze fruit and other foods if you have a freezer. Go buy alcoholic ice pops to enjoy at the pool. Find a shake or a float. Whatever it is you are craving, when the day is hot and you need the cold embrace of something frozen, you will enjoy whatever you end up buying quite a bit.
Head North
Lastly, depending on how long and where you are staying in Arizona, it's always a good idea to head north in the state. Northern Arizona is cooler, higher up, and greener. Usually, you will be finding more mild temperatures and cooler winds in the Northern part of the state. It is also home to some of the most beautiful areas of Arizona. Between the Grand Canyon, Flagstaff, Sedona, and others, there are plenty of spots to cool off when you are suffocated by the heat and dryness of Southern Arizona.
When you are visiting Arizona, the odds are that you will need to cool down at some point. Luckily, there are plenty of ways to do so. Go to Northern Arizona, find a pool, and enjoy cold beverages and frozen treats. Find a place with good air conditioning. Whatever your plans are here in the Grand Canyon State, you should be able to find just what you are looking for when you need to cool off. It's hot in Arizona. One of the best things is when you are hot and find a way to cool down. In this state, it is a pastime and an obsession. Staying cool is always a focus.