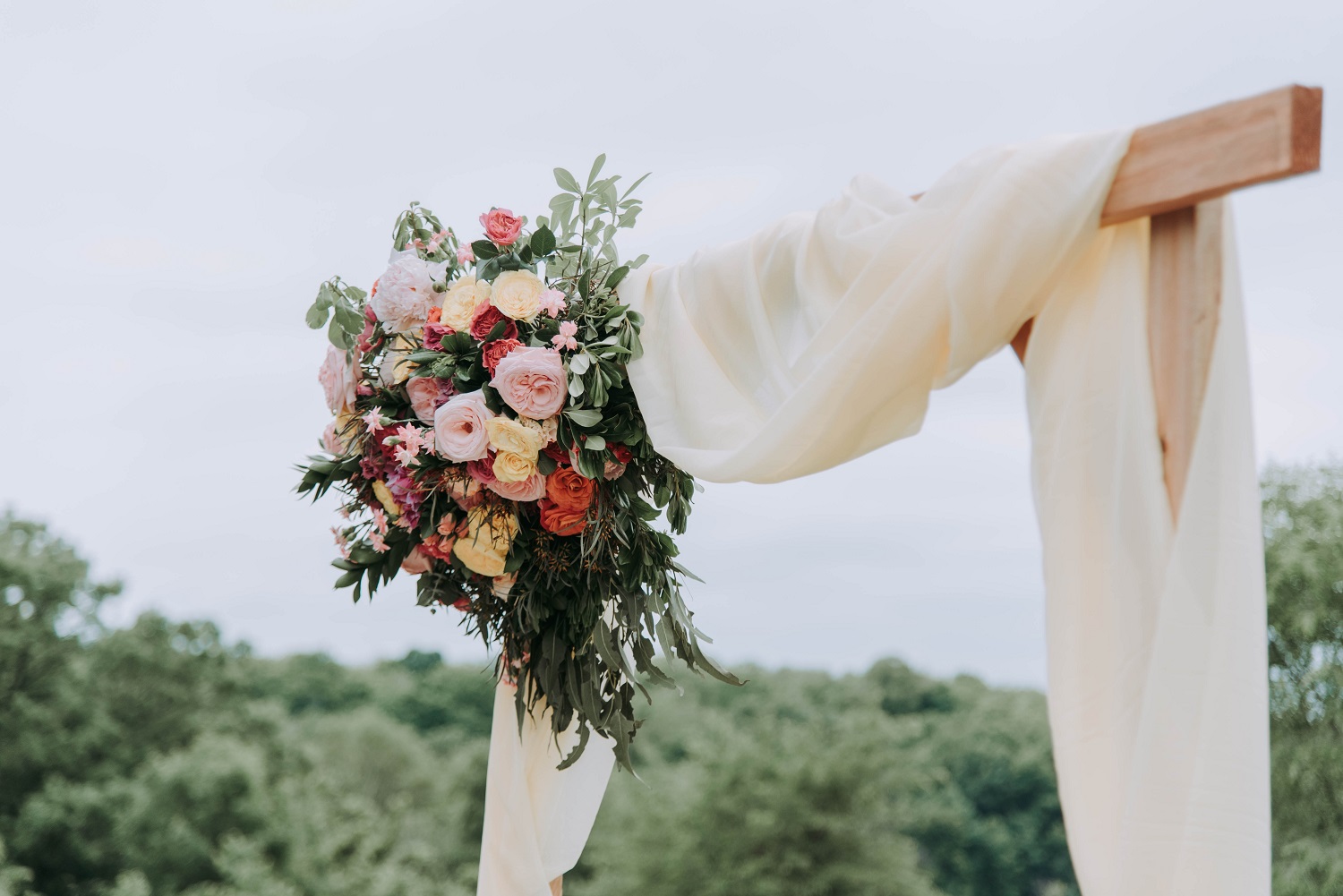 The wedding day is one of the most important days in the lives of two people. It signifies their commitment to each other and allows them to celebrate with friends and family. With all that pressure, it can be easy to get caught up in a whirlwind of stress, especially when planning an eco-friendly wedding. Here are five tips for planning an eco-friendly wedding.
Eco-Friendly Invitations
There are many eco-friendly invitation options available on the market today. If you want to go digital, several websites offer printable wedding invitations and save paper in doing so. However, some couples prefer traditional invites with envelopes; these can be made from recycled materials or created using an alternative paper source like bamboo.
Many paper companies offer environmentally-friendly papers in a variety of colors and patterns for your wedding invitations. This is not only great for the environment, but it gives you an excuse to be creative with stationery.
Eco-Friendly Wedding Flowers
While traditional flowers are often used in bouquets and floral centerpieces, eco-friendly flower options can be just as beautiful. Many brides use silk or artificial flowers for their weddings since these do not require extensive care after the event is over. It's also possible that you may find a local flower farmer that uses organic practices and can sell you flowers for your wedding.
If you're planning to use fresh flowers, consider asking florists about their flower sources. Many will purchase from local farmers or suppliers who do not use harmful chemicals in growing plants and cut them down at the last minute before transport. This reduces cost and preserves more of the plant to be used in other ways after the wedding.
You may want to consider growing your own flowers for your special day, especially if you use them in bouquets or centerpieces that are not easily replaced with artificial options. It's easier than ever to grow beautiful plants without using harmful chemicals and pesticides; many garden centers now sell organic plants and seeds.
Eco-Friendly Rings
Modern lab created diamonds are an ethical and eco-friendly alternative to naturally occurring diamonds. Lab-created diamonds are produced in a controlled environment and mimic the properties of mined stones, making them great for anyone who wants to make an eco-conscious choice.
If you're shopping for diamond rings or gemstones at traditional jewelry stores, ask about environmentally responsible practices like recycled gold and ethically sourced gems. You may also choose to buy vintage jewelry, which will have the added benefit of giving you a timeless heirloom piece to pass down.
Purchasing recycled diamonds or gemstones is another great way to support eco-friendly practices without breaking the bank on your wedding day. You can also shop for handcrafted pieces made by local artisans using traditional techniques and materials like pearls.
Eco-Friendly Wedding Cake
The wedding cake is a delicious centerpiece for your big day. It's also one of the places where many couples look to make an eco-friendly choice, such as using organic flour and sugar or baking with recycled materials like post-consumer paper products. If you're planning on having cupcakes at your reception instead of a multi-tiered cake, consider using alternative wrappings like recycled paper to save on cost and waste.
You can also make your own wedding cakes from scratch if you're willing to invest the time. This is a great way to save money while giving yourself plenty of design freedom; many brides create their own unique frosting designs or color combinations for a truly one-of-a-kind cake.
Eco-Friendly Wedding Transportation
Many of your wedding guests will likely be parking their cars for the duration of the event. This makes ride-sharing services like Uber and Lyft an excellent option for transportation, especially if you're hosting an out-of-town celebration with family members who are traveling from across the country or internationally. Rideshare drivers have the added benefit of being more eco-friendly than traditional taxi services since they can use hybrid or electric vehicles for shorter distances.
To limit the impact on the environment, encourage your wedding guests to carpool whenever possible by sharing ride shares with their friends and family members if need be. This is especially important when demand is high, like on your wedding day, so rideshare drivers will continue to be available for future customers.