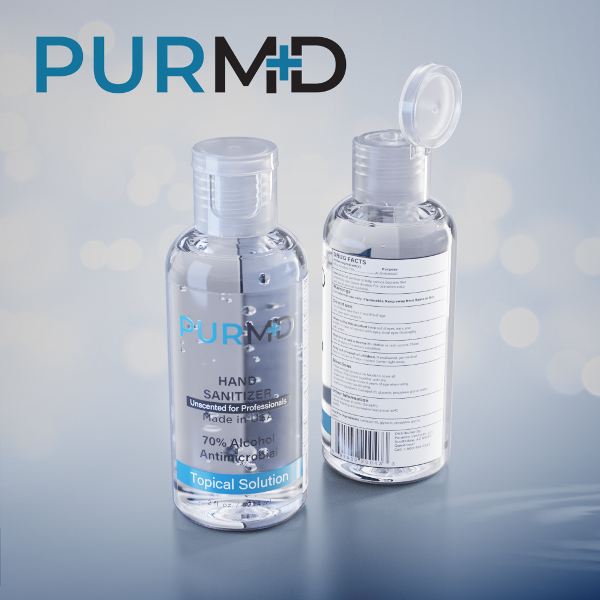 Two Arizona small business leaders have teamed up to provide locals hard-to-find hand sanitizer while also giving back to the community.
Local business leaders from Tempe-based Phat Scooters and Scottsdale-based PurMD – with help from their primary lender, Precedo Capital – have partnered to provide hand sanitizer to the community. The two Arizona companies purchased 60,000 gallons of liquid hand sanitizer from friends who run a small, family-owned whiskey distillery in Houston to make it available to the public at a pre-COVID-19 price ($0.37 per ounce). They also agreed to give nearly 15 percent of hand sanitizer sales to Arizona schools, disabled veterans and nonprofit organizations.
Arizona residents can purchase a gallon of hand sanitizer next week and pick it up, curbside, at one of five event locations across the state. Each gallon of hand sanitizer will cost $47 ($1 off preorders online) with a limit of four gallons per family. You can place an order ahead of time online at WeGotYouCOVID.com. If you are not able to make it to one of the event locations, and you live within a six-mile radius, you can have the hand sanitizer delivered to you. It is that simple – you will be able to drive up, place an order for hand sanitizer (or pick-up your preorder) all from the safety and comfort of your car, or have it delivered to you.
A total of $7 from each gallon of hand sanitizer sold will be donated to Houston hospitals and residents, with $2.50 for Arizona school districts, $2.50 for the Entrepreneurship Bootcamp for Veterans Foundation, $1 for Feeding America, and $1 to help food banks feed families across Arizona who are facing hunger during the COVID-19 crisis. The small business owners hope to raise more than $225,000 for local schools and nonprofit organizations and provide 500,000 meals for Arizonans in need.
Those looking for another way to give back can opt to purchase a gallon of hand sanitizer for the Navajo Nation, which has been struggling to combat COVID-19 due to a lack of clean, running water in many homes. After hearing about this opportunity to give back, representatives from Brophy College Preparatory reached out to WeGotYouCOVID.com to join the effort in helping the Navajo Nation obtain hand sanitizer and other supplies. Andy Ingram, co-founder of Four Peaks Brewing Company, and Christopher Watts, CEO of Sunstate Equipment, also wanted to help, and have been collaborating with their former Brophy classmate, Tim Moran of Precedo Capital, to make a delivery to the Navajo Nation the week of May 11.
Pick-up locations:
Monday, May 4, from 9 a.m. to 1 p.m.
The Porch, 1128 E. Baseline Rd., Tempe, AZ 85283
Tuesday, May 5, from 9 a.m. to 1 p.m.
The Porch, 4017 E. Indian School Rd., Phoenix, AZ 85018
Wednesday, May 6, from 9 a.m. to 1 p.m.
Phat Scooters, 3220 S. Fair Lane, Suite 12, Tempe, AZ 85282
Thursday, May 7, from 9 a.m. to 1 p.m.
BASIS Charter School, 9902 W. Yearling Rd, Peoria, AZ 85383
Friday, May 8, from 9 a.m. to 1 p.m.
Vora Financial Group, 14 E. Birch Ave., Flagstaff, AZ 86001
Week of May 11
Gallons of hand sanitizer and other supplies are delivered to the Navajo Nation