The noisy, bustling holiday season has passed. We tried hard and survived with flying colors. Now, it's time for us; adult time. Rest and relaxation is long overdue, and it's the official prescription for grown-up in the Valley and beyond.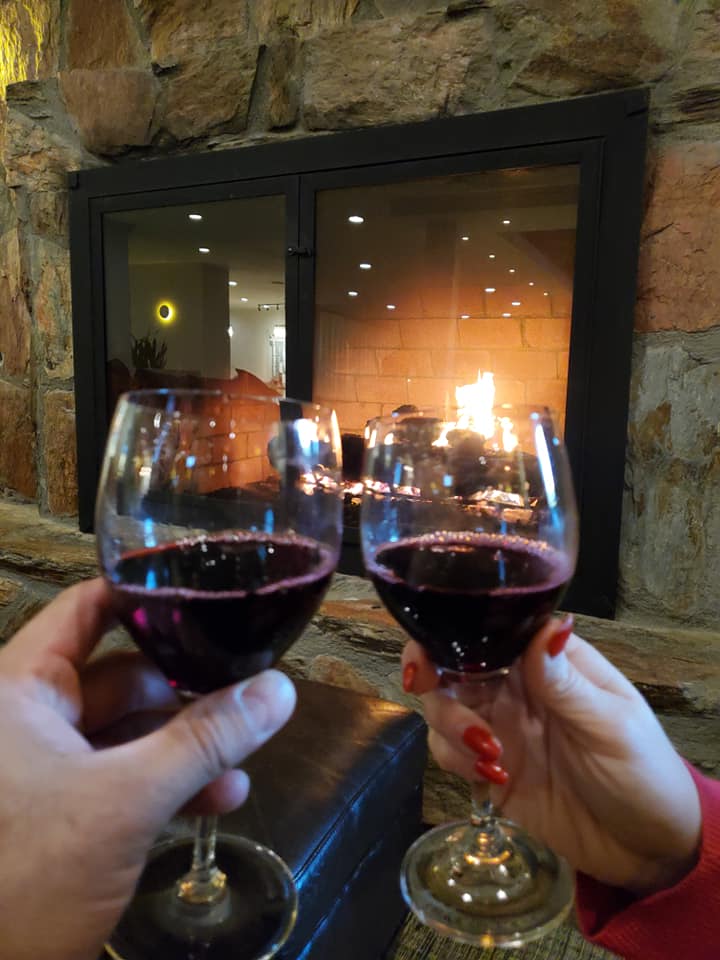 With school finally back in session and Valentine's Day quickly approaching, planning a quick staycation is surely on the minds of many. We know there are an abundance of options in the Valley, so we've made this decision simple for you. CIVANA Wellness Resort and Spa in Carefree is an incredibly breathtaking place to reintroduce tranquility, love, wellness, and R&R.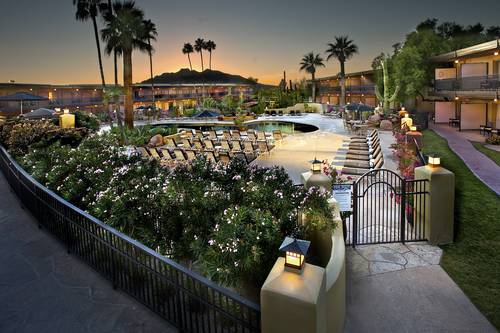 Nestled in the Sonoran Desert, just outside Scottsdale, CIVANA is a new destination wellness resort that offers a regenerating experience to a wide audience of wellness travelers, as well as those simply looking for a serene and healthy get-away.
I had the chance to enjoy a recent staycation at CIVANA, and here are the details I have to report:
Accommodations- Surrounded by the indigenous, calming energy of the desert mountains, CIVANA rooms and suites offer a quiet reprieve and a chance to recharge. Clean lines, natural materials, and spacious layouts ranging from 350 to 1,250 square feet, all complete with an outdoor balcony or patio. From Deluxe Rooms and Studios to Spa Kings and Presidential Tranquility Suites, there is something for everyone, including those with the most discerning of tastes. Some of my favorite in-room amenities included:
Incredibly luxurious robe
Lavish 100% Cotton Bamboo blend linens
Pharmacopia, a lush modern apothecary collection of personal care products
Toiletry essentials including hair dryer, shower cap, make-up remover wipes, cotton pads, Q-tips, emery board, make-up mirror & sewing kit
Spa bath amenities including lavender soak
Lavender bed spray and comfy sleep tea nestled next to your bed
CIVANA water bottle with FLO Natural Alkaline Spring Water Hydration Station.
Spa - CIVANA's state-of-the-art spa has 22 treatment rooms offering a wide range of therapeutic and rejuvenating treatments focused on healing through water. The Watsu therapy pool, 25-meter pool, sundeck, salon, and more will leave you feeling relaxed and rejuvenated.
The Spa recaptures the time-honored art of healing through water in the hydrotherapy thermal circuit of hot and cold pools, cool waterfall shower and beautiful sanarium offering humidity and heat from within. There are both physical and energetic benefits to 'taking the waters', an ancient tradition of healing, cleansing and rejuvenation. Every experience begins with this grounding ritual for your personalized spa respite. This area of the spa is coed, so you can indulge with your other half.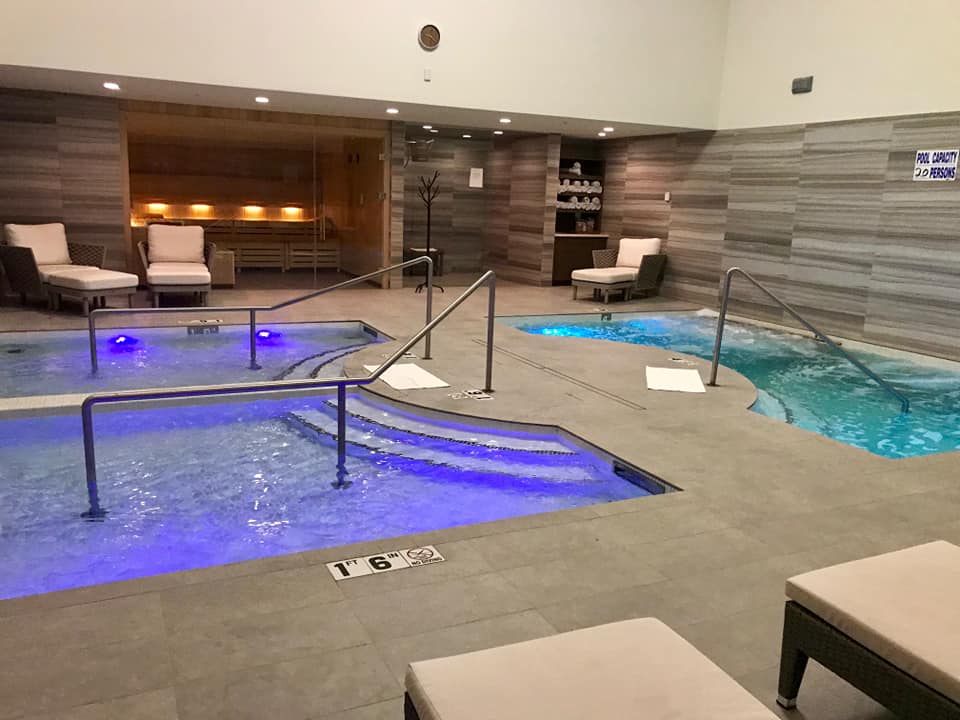 Movement- At CIVANA, they believe an active body is a happy body. Every day, every guest at CIVANA is invited to participate in more than a dozen complimentary movement and fitness classes! Fitness includes everything from a morning hike and aerial yoga to myofascial release and TRX training. Guest can expect an array of additional movement options, such as meditation, culinary clinics, ballet, and angel readings.
Nourishment - At CIVANA, their motto is "Simple, healthy food that is a delight to eat." They have two on-property restaurants, Terras and Cafe Meto. From grain bowls, smoothies, cold-pressed juices, and wellness shots at Cafe Meto, guests can relax and have a convenient yet healthy meal. When the weather permits, you can eat outdoors and snuggle near the fireplace.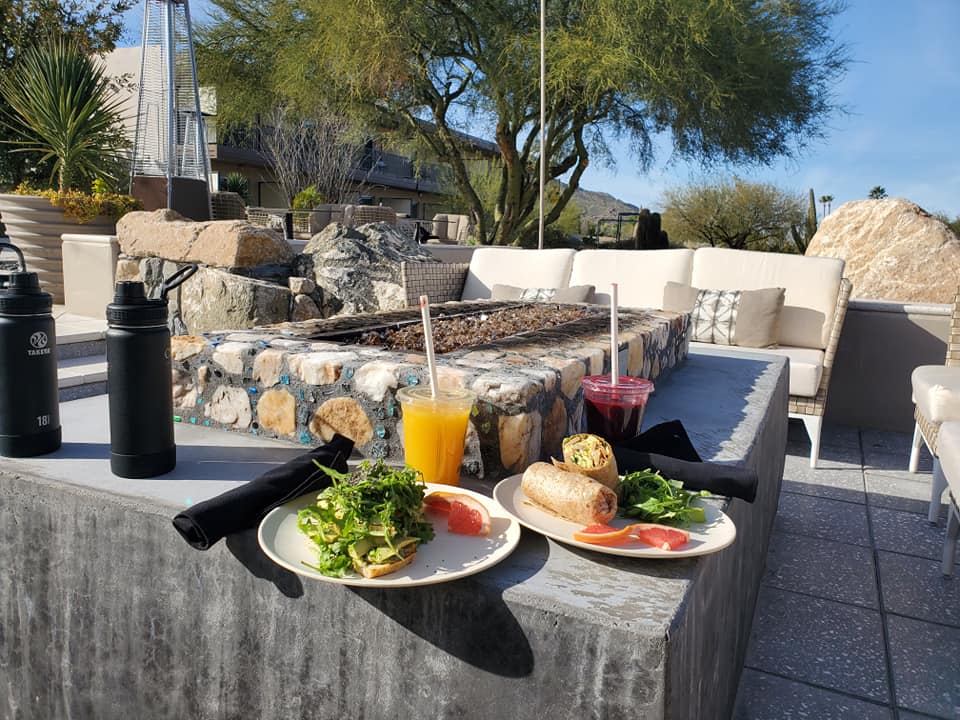 Terras is the central dining spot at CIVANA. Renowned Chef Justin Macy and his culinary team present really good food that is also really good for you, with a great wine list to boot. To add ambiance to your visit, plan to head to Terras for live music on Friday night!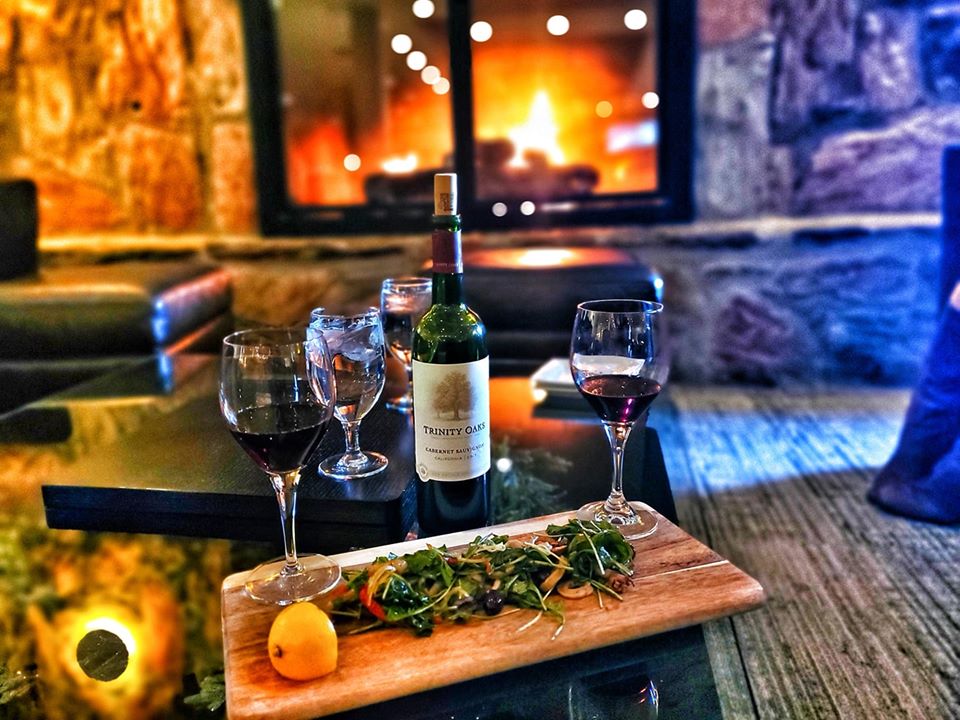 Grounds – Nestled in the Sonoran Desert, just outside Scottsdale, CIVANA is a new destination wellness resort that offers a regenerating experience. Every aspect of CIVANA is peaceful and tranquil. Walking around the resort, you will see amenities such as resort pools and cabanas. Complimentary mountain bikes are nearby so guests can explore Carefree, Arizona. Or if you choose to head out on the town, CIVANA offers a shuttle service for guests to enjoy Carefree.
CIVANA Wellness Resort and Spa is located at 37220 Mule Train Road in Carefree, AZ. For more information, visit https://www.civanacarefree.com/. To book your experience, click HERE.
Amanda Rumore is a writer, mom blogger and lifestyle expert. Scottsdale-based, by way of Chicago and Los Angeles, she writes for various magazines and appears on local television stations featuring family and lifestyle stories. She was also voted "Favorite Valley Mom" in the Best of the Valley. Follow here on Insta!