Page 1 of 2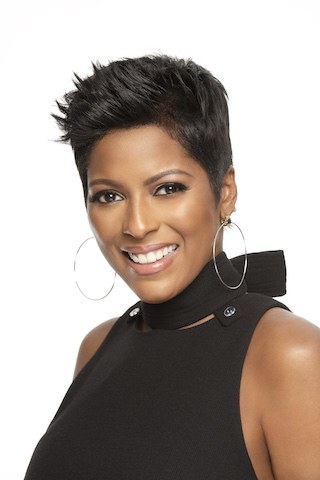 Broadcast television has had no shortage of drama over the years, whether it be in executive firings at Fox News or a number of pop culture scandals at NBC. Amid the daytime spectacles that incessantly absorbed the news cycle for a brief period of time, the lot of quality, high-profile TV personalities suddenly seemed to be few and far between.
But then that begs the question: what makes a good television host or news anchor? One might believe that the role is best served by someone who can simply carry a level of on-screen professionalism, and who can hold an audience's attention for a fair amount of time. Though I'd argue that the profession demands much more than that.
It takes a certain sort of character to balance wit, charm and warmth all while on television, but it requires a profoundly beautiful and gracious person to seamlessly share those traits with an audience, in a way that breaks down the barrier between an audience and host, and that completely transcends the idea of what is considered to be truly good television. That person is Tamron Hall.
As an accomplished and award-winning journalist and TV host, Hall (TODAY, Deadline: Crime with Tamron Hall) has spent the majority of her career at the forefront of some of the world's most prominent news stories and cultural events. As a new mom, a newlywed and a consistent force within the world of daytime television, Hall is bringing her unparalleled sincerity back to the small screen with her new series, "Tamron Hall." The show, which is executive produced by Bill Geddie and Hall herself, will be broadcast from New York and will feature original content that is both topical and meaningful. For a small time slot each day, viewers will have the chance to connect with Hall and her guests in a substantial, intimate way—regardless of whether you're perched in the live studio audience, or indulging in the fun of TV's new favorite show from the comforts of your home.
Ahead of the series premiere, we had the chance to sit down with Hall to talk with her about motherhood, redefining her destiny, and her refusal to see life as a formula—after all, some of the best things in life happen after you turn 30.