Page 3 of 4
Saturday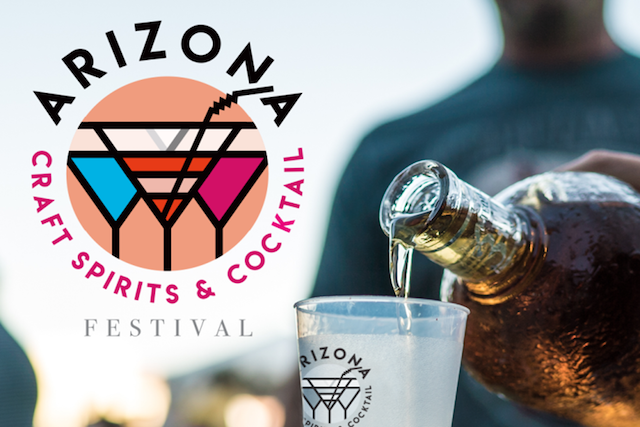 Arizona Craft Spirits and Cocktail Festival
Looking to sample more than 150 high-end cocktails and spirits, from whiskey and vodka to moonshine and mezcal? Then mark your calendars for the Arizona Craft Spirits and Cocktail Festival, a full-scale festival event that features dynamic performances and live music shows, games and giveaways, and plenty of opportunity to mix and mingle with folks on every side of the state's cocktail community. General admission tickets are $26; the event will run from 3 to 9 p.m. at Dr. AJ Chandler Park. For more information on this event, click here.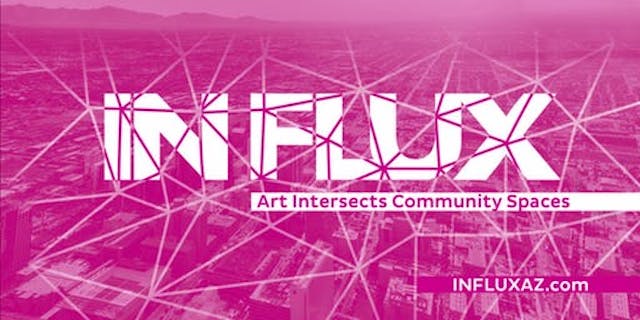 IN FLUX Tours
Six cities across the Phoenix metropolitan area—Chandler, Glendale, Peoria, Phoenix, Scottsdale and Tempe—issued a collective call for artists as part of the IN FLUX initiative in its newest cycle of creating temporary public artworks in a wide variety of locations throughout the Valley. The locations range from art centers, libraries and government buildings, to public plazas and plinths. The artworks from Cycle 8's cohort of artists vary in material, size and style for an exciting range of site-specific experiences. The work will be on public display for one year, beginning in April 2019. For those who want an early viewing, guided tours will take place on April 27, as part of International Sculpture Day festivities. Admission tickets are $15 to $25. For more information on this event, click here.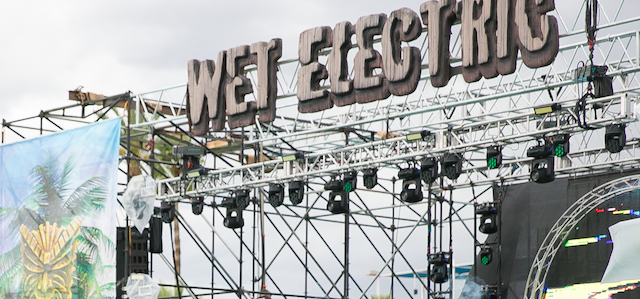 Wet Electric Music Festival
Celebrating its 10th anniversary, the country's largest waterpark music festival is creating seismic vibrations of sound with the first full round of artists, including: Benny Benassi, RL Grime, What So Not, Bonnie x Clyde, Bruno Furlan, Sonny Foderam, Taiki Nulight, Tails, VNSSA and Will Clarke, with more artists to come. Admission ticket prices start at $49. For more information on this event – which is held at Big Surf – click here.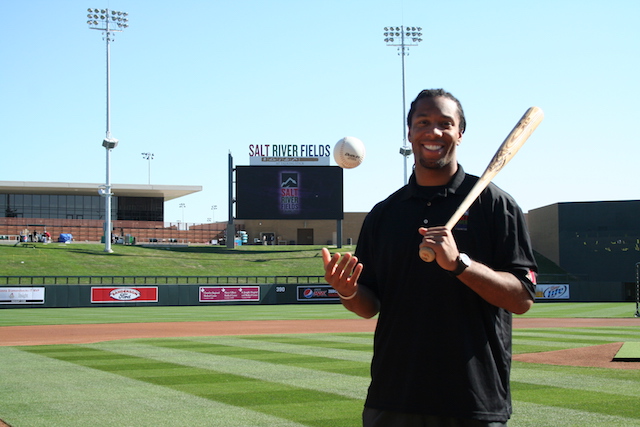 Larry Fitzgerald Double Play Celebrity Softball Game
Larry Fitzgerald is coming back for another season of football with the Arizona Cardinals. And as per usual, he's up to his usual antics as he prepares for his annual celebrity softball game at Salt River Fields. Fans will enjoy watching their favorite athletes and celebrities showcase their softball skills while the little ones take part in the free kid's sone that will feature face painting, balloon art and temporary tattoos. Admission tickets are $20. For more information on this event, click here.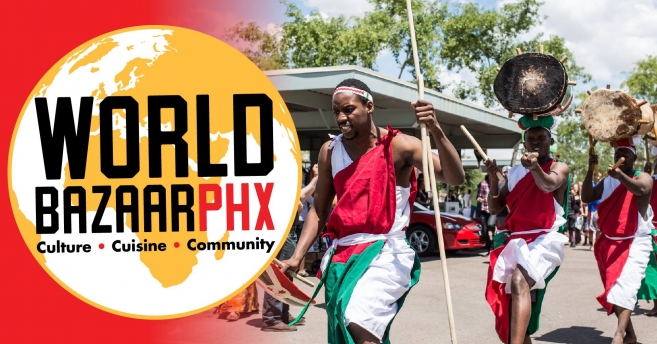 World Bazaar PHX
World Bazaar PHX returns with more culture, cuisine and community than ever! Experience more than 60 different vendors selling food, art and handmade goods from around the world at this free event. Enjoy live music and dance performances from Africa, Asia and Latin America, with both new and returning acts. This event is free and will take place from 10 a.m. to 3 p.m. For more information on this event, click here.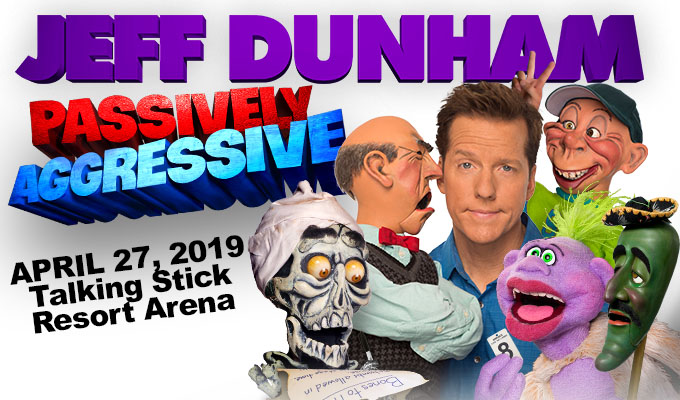 Jeff Dunham
International comedy sensation comic/ventriloquist Jeff Dunham has performed in front of sold-out audiences worldwide showcasing the undeniable power of induced laughter. Dunham, along with his cast of hilarious characters, are set to embark on a new tour. The show is packed with new surprises and old favorites. Ticket prices vary and the show will take place at Talking Stick Resort Arena at 5 p.m. For more information on this event, click here.