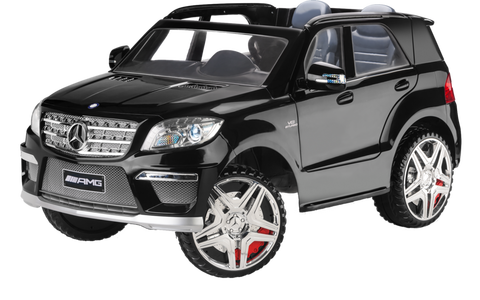 If you're part of a lucky bunch that doesn't have to budget this holiday season, here are splurge-worthy gifts for kids... all over $100.
You can now get your kiddo that pony they've always wanted. PonyCycle is a mechanical ride-on plush that improves a child's core strength and balance (we named our's Macaroni). They don't require batteries or electrical power; your kid's body does all the galloping! Small and medium sizes available for ages 3-9.
Totally something the whole fam will love. This innovative and super cool home projector lets you watch movies anywhere- inside or out... you can even stream family photos and home videos! It flaunts features like Wi-Fi, Bluetooth and built in speakers; plus, it rocks a rustic, compact design.
If your kid needs a new trike, turn to Bentley. The Bentley Stroller-Trike grows with your child 6 months to four years. It's super functional with a reclining, swiveling seat, removable parent-push handle and sun-safe canopy.
Woom Bikes allow users to custom create kid bikes via color and features. The durable, lightweight design caters to every learning curve- whether your child's just getting used to riding... or can flawlessly cruise.
This premiere Casio keyboard is completely portable, showcasing clear sound and a unique step-up lesson system literally helping users easily learn to play. There are also built-in songs and a recorder.
The Grommet's Jooki Kids Music Player has cute littler characters that can be assigned specific playlists. The innovative and super cool music player flaunts Wi-Fi connected speakers and also works offline with uploaded MP3 files or Spotify.
This elite ride-on is a detailed replica of the real thing. It has a lifelike engine, horn and LED headlights. The best part: it seats two kids so it counts as a "group gift." There's also MP3 capabilities, a battery charger, and drives up to 5 miles per hour.
Nadine Bubeck is a TV personality, fashion designer, author, blogger, and Scottsdale-based blessed boy mom.