Dale Gardon Design specializes in Visioning and Design of unique and regionally responsive Architecture including Master Planned Communities, Mixed Use Developments, public and private Golf Clubhouses, Design Guidelines, Luxury Custom Residential and Semi Custom Homes. His work has been published locally and nationally and has earned awards and recognition for exemplary planning and architectural design. Just by driving through the Valley, you have seen lots of his work, and probably don't even know it.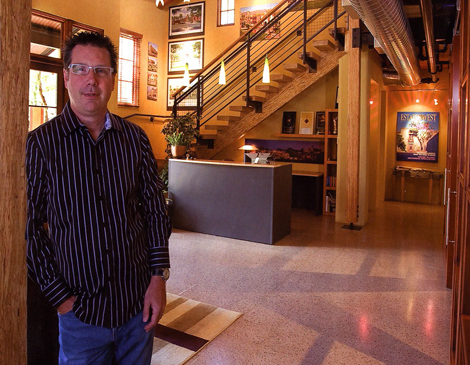 Dale was the Architectural and Planning Principal-in-Charge for the original design vision and concepting of DC Ranch and Silverleaf, both in North Scottsdale. In addition his firm was author of the Design Guidelines for both of those communities as well as premier communities such as Tehama and Monterra in Carmel, CA. The firm was also the lead Design Architect for mixed use environments such as One Scottsdale and Verrado. The firm designed their unique studio office complex known as Market Street Commons in DC Ranch.
When not in the office or out designing a more beautiful world, Dale enjoys working with and supporting such causes as Visions of Hope, Whispering Hope Ranch, Hacienda Healthcare and the Arizona Humane Society. He also spends his time travelling, hanging out at the lakes and dirt biking, or dining out with friends in the Valley. "I think the best part of the Arizona is enjoying the natural beauty and climate and being able to design great places to take advantage of that," Gardon says.
For more information about Dale Gardon Design visit www.dalegardondesign.com.