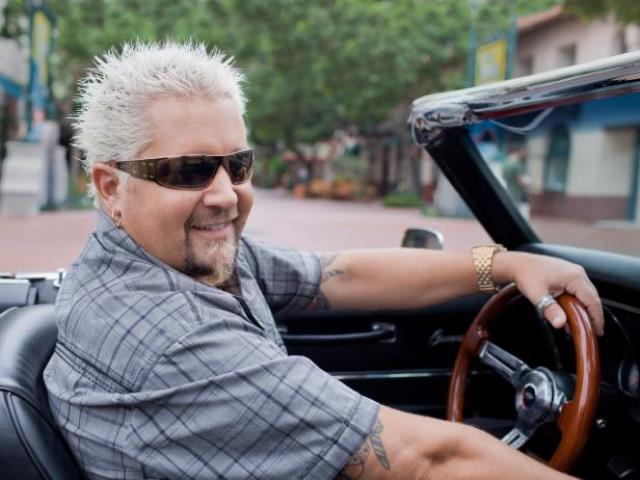 Celeb chef Guy Fieri's new Food Network show, "Guy's Family Road Trip," debuts this week, with two Arizona-focused episodes airing in the coming days. Set your DVR for the following episodes that showcase Flagstaff and the Grand Canyon:
Premiering Friday, August 18 at 9 p.m. - "The Fieris Go to Griswald"
"Guy Fieri and his family hit the wide-open road for a classic American summer vacation: a coast-to-coast road trip in search of iconic landscapes, epic adventures and delicious eats. The first leg takes the Fieris from their home in northern California to Lake Tahoe, California, where decadent Belgian waffles fuel a day of mountain biking. Then they get a bird's eye view of American ingenuity at the Hoover Dam before grabbing traditional Mexican mole and homemade salsa at Guy's restaurant in Laughlin, Nevada. Later in Flagstaff, Arizona, the Fieris get to taste the red and green chiles at the local Chile Festival. They finish it all off with a cold glass of mead brewed with local wildflower honey."
Premiering Friday, August 25 at 9 p.m. - "Wild West Canyons and Cookouts"
"Guy Fieri and his family continue their coast-to-coast road trip in Flagstaff, Arizona, where they head to a farmer's market where they find fresh organic chicken and roasted green chiles. Then they fly through the Grand Canyon and cook up a homemade chicken taco dinner on a Lake Powell houseboat. After some quirky stops along legendary Route 66, they land in Albuquerque, New Mexico, to explore American's most traditional food, the so-called 'Three Sisters crops' of corn, beans and squash, grown by the Native Americans of the Southwest."