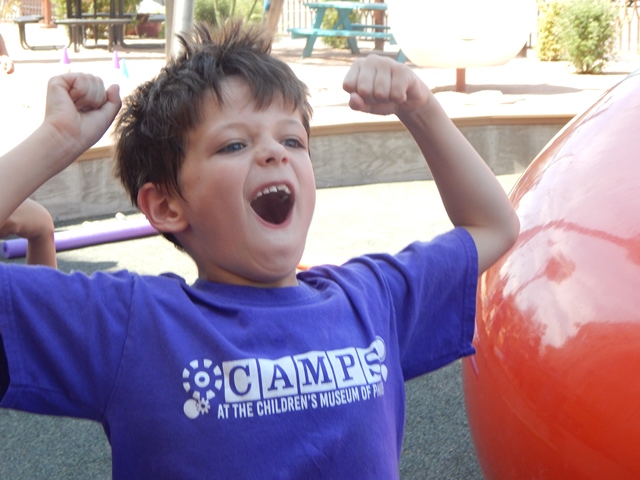 The Children's Museum of Phoenix has been awarded a grant by the Summer Youth Program Fund, a component fund of the Arizona Community Foundation. The grant will fund the Museum's Summer Camp Scholarship program providing a week of camp experiences to more than 25 underserved children in our community.
The Children's Museum of Phoenix offers eight weeks of summer camp experiences beginning June 5 and ending July 28.  Four themed weeks are offered in June, which are repeated in July. This year's themes include Pawsome Pets, Little Authors, Culinary Kids and Moonwalkers. This is the third year that the Children's Museum of Phoenix is offering a summer camp program.  Each week of camp holds 40 campers. Currently the first week of camp, June 5th through 9th, is sold out.
Summer Camps at the Children's Museum of Phoenix have a goal to offer unique opportunities for children to take risks, grow outside of their comfort zone, improve self-confidence, independence and self-esteem, and practice social skills. The Museum exists in order to foster the joy of learning through play, with a mission to engage the minds, muscles and imaginations of children and the grown-ups who care about them.
Deadline to apply online for a camp scholarship is May 19.  Those interested can apply by going to the camps page of the Children's Museum of Phoenix website here.