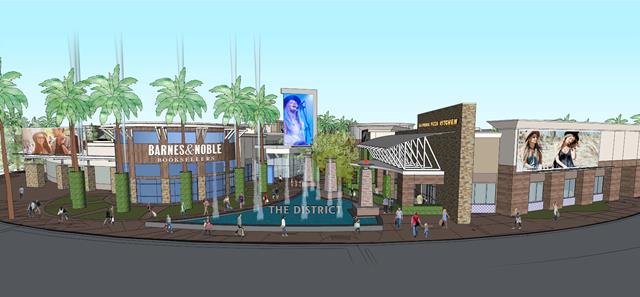 With a $15 million renovation underway through summer 2017, Desert Ridge Marketplace has announced its newest incoming tenants.
Barrio Queen will find its first North Valley home at Desert Ridge Marketplace in late summer 2017. The menu will include favorites from the restaurant's legendary lineup, as well as specialty items created specifically for the Desert Ridge Marketplace location. Diners will witness chefs create tortillas, as well as the visual spectacle of the trompo, a rotating vertical spit crafted specifically for the famous Mexican dish known as Al Pastor.
The incoming MidiCi The Neapolitan Pizza Company will serve up fresh pizza, salads and desserts using authentic Italian ingredients in a stylish atmosphere when it opens its doors in July 2017.
The newly-renovated Desert Ridge Marketplace will also welcome two new fitness tenants. April 3 saw the opening of The Body Lab, a pilates studio specializing in Lagree Fitness, a 50-minute total-body workout—the regimen of choice of Hollywood's elite. FIT36 will get heartrates up with its 36-minute HIIT (high intensity interval training) workouts beginning in early May.
Other recent additions to Desert Ridge Marketplace also include Nekter Juice Bar, uBreakiFix, Chipotle, Sizzle Korean Barbeque, The Joint Chiropractic, Amazing Lash Studio, Kay Jewelers and The Beauty District.