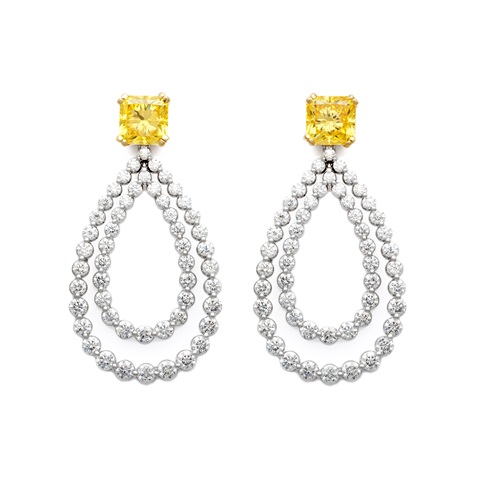 Spence Diamonds, the leading Canadian diamond jewelry retailer, has selected Scottsdale as one of the primary cities for U.S. expansion with the opening of disruptive retail concept stores that will introduce Americans to a new approach to buying diamond jewelry.
Spence will enter the U.S. market with a new, innovative store concept that pairs a fun, friendly, transparent and educational experience with a breakthrough product offering – Spence Artisan Created Diamonds™. The Scottsdale store, located at Scottsdale Quarter, will open the first quarter of 2017. The company will announce additional markets soon.
"Before Spence Diamonds came along, the jewelry business hadn't seen much change since jewelers began moving into suburban malls fifty years ago," says Jim Schneider President of Spence Diamonds. "Our inventory-on-demand process is innovative and our store experience is experiential, informative, and entertaining. Just like Apple did with personal electronic devices and Tesla is doing with automobiles, we are turning the experience of buying engagement rings and diamond jewelry completely upside down."
One of many distinctive features about Spence Diamond stores will be the availability of Spence Artisan Created Diamonds – identical to mined diamonds in every way, but created in a plasma chamber instead of being dug out of the ground. These diamonds are physically, optically and chemically identical to the finest diamonds mined from the Earth, but they are substantially larger than mined diamonds at any given price point.
"We have reimagined the experience of the diamond business by creating an environment that is open, bright and transparent," says Schneider. "Watching a diamond being created from a ball of plasma while exploring jewelry in open cases without the traditional barriers is a refreshing concept. At Spence Diamonds, the customer can immediately see the price and quality of each diamond and never worry about their selection."
Spence Diamonds provides the ultimate combination of high-touch, personalized service with unprecedented value and a worry-free purchase by guaranteeing each diamond it offers.  Diamond Consultants are onsite to guide each customer through the decision of purchasing the best diamond at the right price. Spence stores will carry both Artisan Created Diamonds and traditional mined diamonds, making Spence the only U.S. retail store where consumers can learn about and choose between traditional stones and new Artisan Created Diamonds. Spence Diamonds will offer a wide array of diamonds for engagement rings and in numerous exclusive jewelry designs.