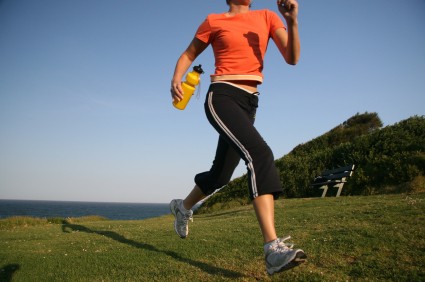 American lives were shaken Monday after bombs at the Boston Marathon took three young lives and injured countless others. A Scottsdale-based doctor's office is showing its support for Boston and those impacted by tragedy by launching a running shoe drive in honor of the people affected by the incident. Starting today, Novocur Pain Management Clinics will collect new and gently worn running shoes for Back on My Feet Boston, a nonprofit organization that helps Boston's homeless move their lives forward through running.
"Anyone who has ever laced up a pair of running shoes knows that running can be a life changing experience – it's a place of solitude, a safe place to go and the people of Boston need that more than ever right now," says Dr. Alex Bigham, CEO of Novocur. "By hosting this drive, it is our hope that we can support and inspire the people of Boston to keep putting one foot in front of the other and let them know the entire country is behind them every step of way."
Running Shoe Drive Drop-off Locations:
Novocur Scottsdale: 10025 E Dynamite Blvd., B-130
Novocur Chandler: 1076 W Chandler Blvd., #109
Running-shoe and tax-deductible cash donations will be accepted through April 26.