Page 2 of 3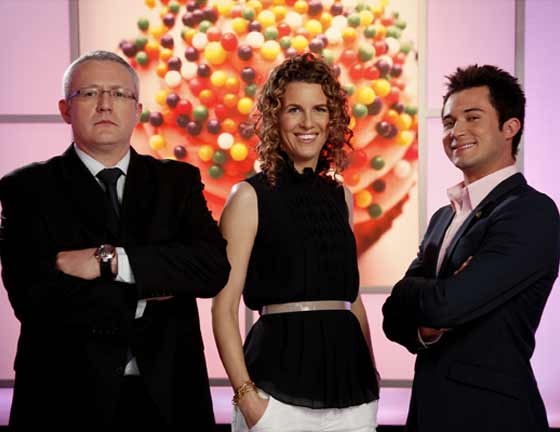 AFM: Do you have anything new coming soon for Sprinkles fans?
CN: We opened an ice cream store in Beverly Hills a year ago. We are scouting a location for an ice cream store here in Scottsdale. We haven't quite found it yet or nailed it down so we don't have an announcement to make quite yet but we are definitely planning to bring the ice cream here because it's such a perfect market, a perfect climate. We have two; we just opened one in Newport Beach after the success of Beverly Hills it's been doing great. Beautiful homemade ice cream, we make it all ourselves, the best chocolate, vanilla, we make all of our own chocolate chips... It's really special, old school American ice cream. It's not gelato or frozen yogurt; it's dense and creamy and gooey and really delicious.
AFM: You are about to start filming for the ninth season of "Cupcake Wars". What's it like on the show?
CN: Yes, season 9 begins in a couple weeks so we will be filming that. We've done over 100 shows so far so it's been pretty amazing to see the success of that show. It airs all over the world, I mean it's shown in Brazil and Singapore, so the popularity of the cupcake has grown worldwide.
AFM: Is there anything else you would like to share?
CN: Well, we launched our new sugar- free red velvet cupcake and we have a gluten- free and a vegan red velvet, so this is sort of the last thing we didn't have for people with restricted diets. So, in response to customers asking for it, we are now launching it and hopefully people will like it in time for summer. We also have a lemon meringue cupcake coming out this summer which will be a unique cupcake for us because of it has lemon curd in the center, and we haven't done curds before. It has a toasted marshmallow top and a sweet graham cracker crust.