Page 10 of 11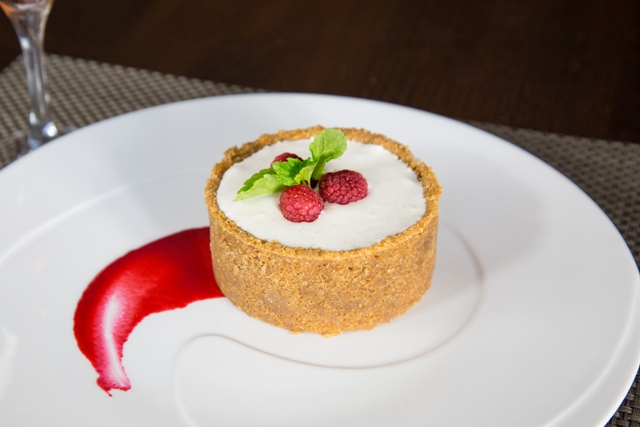 Few places do pasta as well as Old Town's Marcellino Ristorante. Fancy words like "toothsome" and "corpulent" even fill the menu to describe Chef Marcellino's pasta masterpieces. For a truly special affair, book a seat at Chef's Island to see him at work, and Chef will create four to six amazing courses just for you.
At its two local spots (Central Phoenix and Gilbert), Clever Koi impresses guests with impeccable ramen (the seasonal option is always a favorite), unique steamed buns and dumplings and, interestingly enough, one of our favorite burgers in the Valley. Don't skip out on the cocktails; you'll be head over heels for Riding the Pine and Unholy Alliance. The new Across the Pond, its sister concept in Phoenix, deserves kudos as well for its simple menu of masterful sushi dishes.
Whether for a romantic night on the patio enjoying Spanish-influenced fare or for a casual, easy evening at the restaurant's Tapas Bar, Prado at Omni Scottsdale Resort & Spa at Montelucia is bursting with flavor and ambience (hello, fire pits and water features!). The paella, jumbo lump crab salad and Moroccan lamb tagine are favorites. For a real treat, check out the Chef's Kitchen Dinner Series, which spotlights a four-course dinner from Executive Chef Marcos Seville complemented by the goods from visiting distilleries and winemakers from across the country.
Lincoln, a JW Steakhouse (pictured)
If you're craving decadence, Lincoln, a JW Steakhouse, at JW Marriott Scottsdale Camelback Inn Resort & Spa is the right call for dinner. You can even order a baked potato topped with a full pound of lobster! The restaurant has perfected the art of steak using the area's only Josper Charcoal Oven to sear its menu of prime and Wagyu butcher's steaks. And a trip to Lincoln isn't complete without starting with popovers and a dessert of rich cheesecake.
Bitter & Twisted Cocktail Parlour
Though it is the best cocktail spot in town (the annual rollout of its new drink menu is basically a local holiday), this Phoenix hot spot offers some incredible eats to complement its zillion-page drink lineup. You won't think twice about licking the gochu cheese sauce—which tops the Korean nachos—off of your fingers.