Page 7 of 11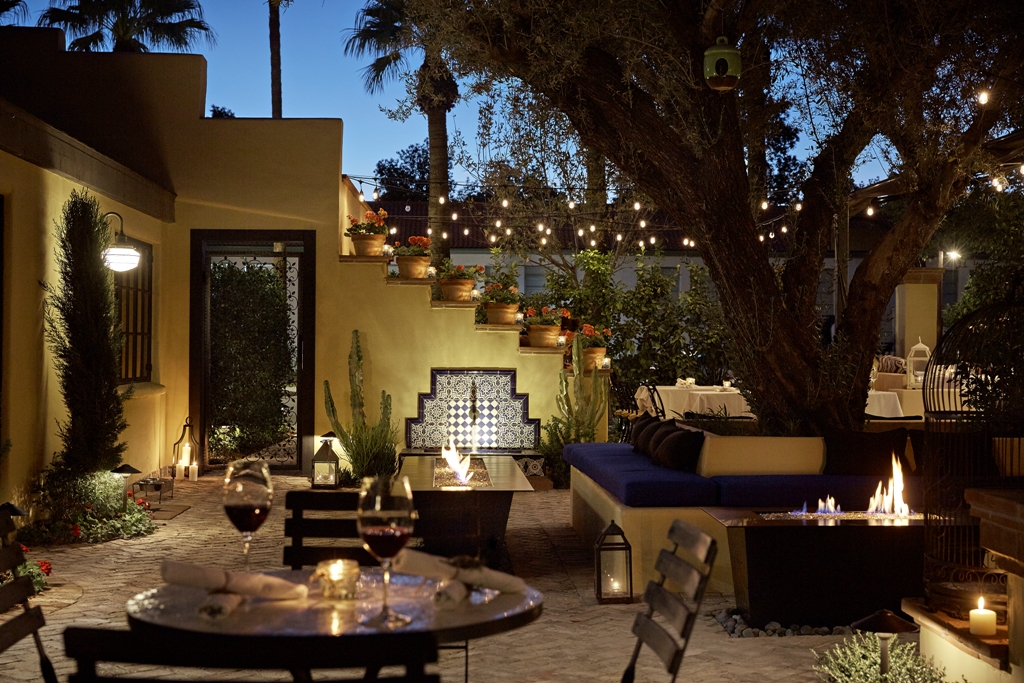 The Gladly in the Biltmore district is light and fresh, both in food and appearance. Plentiful windows allowing natural light to flow in makes the space feel open, but for a slightly darker, more sophisticated vibe, guests can also explore the restaurant's Whiskey Room. A sequel to Chef Bernie Kantak's Citizen Public House, The Gladly serves contemporary American food inspired by his worldly travels, as well as 250 whiskies and craft cocktails. It's also a great option for large gatherings with a private banquet room seating up to 60 guests.
Offering one of the foremost farm-to-table experiences in the Valley, Quiessence at the Farm at South Mountain focuses on uncomplicated cuisine via a menu that changes daily. It dishes up charm in spades, surrounded by towering trees, twinkle lights and fire pits that will transport diners lightyears away from the desert. Tasting menus are served on the weekend, while a la carte dishes are available during the week.
Virtú Honest Craft (pictured)/Nico Heirloom Kitchen
Whether you are looking for a memorable date night or a more casual outing with the family, Chef Gio Osso's pair of incredible dining destinations are there for you. Virtú Honest Craft in Scottsdale, home of the Valley's best octopus dish, is itty bitty but offers big flavor and impeccable presentation. Gilbert's Nico Heirloom Kitchen (yep, you can get the octopus there too) is a bit more family-friendly, dishing up incredible pasta dishes, a killer brunch and an inviting patio along Gilbert Road.
The Mission/Zinc Bistro/Fat Ox
There's really only one way to put it: Chef Matt Carter is killing it. Whether at his remarkable Latin-inspired The Mission (two Scottsdale locations), the legendary French-fare must, Zinc Bistro, or the modern-Italian beauty, Fat Ox, Chef Carter is the forefront of many memorable dining experiences in the Valley.
The poke bowl trend has overcome the Valley, but one spot does it the best: Chula Seafood. In addition to the lunchtime staple, seafoodies can pop in for a rotating sandwich of the day, an incredible smoked fish platter with all the fixings and much more. Be sure to stock on Chula's candied salmon when available. In addition to its Scottsdale spot, Chula Seafood opened a storefront inside Uptown Plaza featuring an expanded menu of line-caught fish and freshly prepared dishes.